This weekend, for the first time, I saw the movie The Other Guys. I love comedies with dumb humor–in fact, whenever someone asks my favorite genre of movie I answer, "Will Ferrell." I love Family Guy and Beavis and Butthead and all that mindless blather because honestly, it cracks me up. Usually, I can ignore the more offensive jokes because they're peppered with satirical idiocy or they're at the very least fleeting. Even shows like Family Guy are offensive to everyone across the board, so that somehow makes it more bearable. But watching The Other Guys quite simply had me writhing with anger–they made constant derogatory, sexist jokes that I simply could not overlook for the sake of humor. Which brings me to my point: "Girl" is not an insult.
The first 30 minutes of this movie was a stream of constant woman-jokes. With gems like, "I feel like I'm literally driving around in a vagina," and, "I feel like I'm going shopping for a training bra," it was all I could do not to grind my teeth down to the gums. Then, on top of all the sexist banter, there was ONE woman in the whole movie with more than one line, Will Ferrell's wife. She was laid-back, giving, understanding, and super "hot," but all the men in the movie talked down to her and disregarded her advice entirely. The only time the things she said were given any merit was when she was talking dirty.
It kills me that these are considered funny, acceptable jokes by Hollywood and the people that critique and review movies, but should those sexist comments be replaced with equally insensitive, crude, and offensive racial jokes, the script would've never been endorsed in the first place. That's the problem with sexism–people don't take it seriously. They think that since women are no longer openly and obviously discriminated against, sexism no longer exists. It's the sneaky but pervasive mentality of sexism (and behind-the-scenes injustices) that we must fight now.
Ask a group of girls and boys the worst gender-specific insults they can think of for their sex. For a girl, it's whore, slut, skank etc.–all sexually derogatory names (which is a totally different problem I'm not going to address here). For boys, it's pussy, bitch, girl, woman, vagina"¦ pretty much anything feminine. WOMAN. If calling someone a woman, a title HALF of our population carries, is the worst thing you can say, then we have a seriously backwards system.
I just don't understand it. How can femininity be synonymous with weakness? And why are these men so scared of having any similar qualities to women? We all prosper off the strength of the women in our lives. For one, every single person has been the product of a (roughly) nine-month pregnancy and subsequent birthing process. And then some even rely on at least 15 years of total dependency, if you have one or more present moms. Seriously? Show some respect.
It is, logically, out of the question to ask people to stop calling each other derogatory names altogether, even though that would be ideal. I do, however, propose a new repertoire of gender-neutral insults. Instead of calling someone who is being weak or scared a "girl," call him or her a baby. Babies are weak and defenseless: fact. Also, it creates this catch-22 for comebacks. It's such a juvenile insult that if the insulted doesn't respond, it seems as if he or she can't come up with a better insult, and if he does respond, it seems like he took it as a legitimate insult. Also, instead of telling someone to "sack up" or "grow a pair" when he's being hesitant, tell him to "grow some gonads": it's the same basic principle, but gender neutral. Men and women both have gonads. This way, strength and bravery aren't equated with only manliness. It sparks conversation.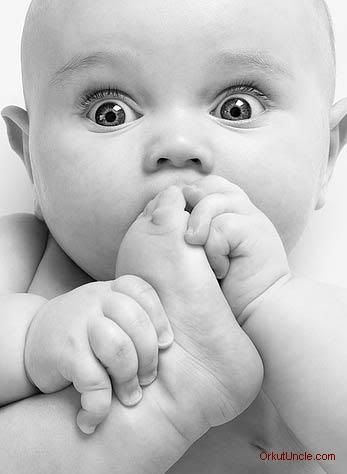 I know that as long as these types of movies are making money, these jokes will continue. A lot of humor is based on stereotyping one or more groups of people, and I understand that we can all afford to be picked on every once in a while. I am generally pretty laid back about jokes, because there are bigger fish to fry, but as long as people still find humor in them, we still have a problem. Beware, feminists, The Other Guys is not a lady-friendly movie.
Do you have any other gender-neutral insults? I'd love to hear!