This is a Sponsored post written by me on behalf of Blue Bunny Ice Cream for SocialSpark. All opinions are 100% mine.
As the daughter of a diabetic who is the son of a diabetic, I know that I need to eat well to prevent joining the generations of people in my family who have diabetes. I have a very enthusiastic sweet tooth, so I'm always looking for products that let me indulge it without the extra sugar. Plus, I like keeping treats my dad can have on hand for when he drops by.
Enter Social Spark, and a great offer from (my new best friends at) Blue Bunny®. They sent an assortment of treats right to my house.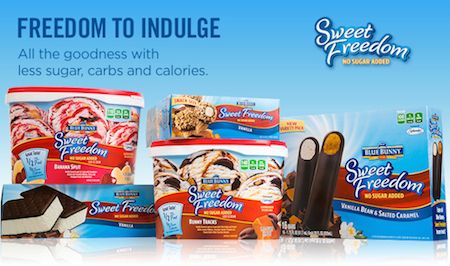 I decided to celebrate with an ice cream tasting with a friend, as we plotted our summer reading list. We try to read at least five books each, every summer, that we pick for each other. We typically get together early in June, and we try to challenge each other with a variety of interesting books.
Normally, we'd accompany our book meeting with one of these:
While we're entertained by one of these:
But this year, we had lots and lots of delicious ice cream.
For our spread, we tried the Snack Size Cones, the Ice Cream Lites, Butter Pecan ice cream, and the Vanilla Bean and Salted Caramel treats.
The Snack Size Cones were first, and they were a big hit. The ice cream is rich and smooth, and the cone was crunchy. The snack size made it easy to eat before it melted, and it was just the right size for a mid-day snack.
Next up was a dish of Butter Pecan, and it was wonderful. I'm normally a vanilla ice cream kind of gal, but I love butter pecan. I keep using the word "rich," but it's so apt. This is really good ice cream.
You might think it was a challenge to eat all of this ice cream in the same day, but you would be wrong. Your P-mag team is up for the challenge. Next, we dug into the box of Vanilla Bean and Salted Caramel treats, which are covered with a tasty chocolate shell. They're so good, we forgot we were talking about books and turned our conversation to how awesome ice cream is.
Finally, we topped it off with an Ice Cream Lite we split between us. It's unanimous, there was not a bad treat in the bunch. Like the other treats, this one was wonderful. I can't get over how creamy the ice cream is, and I don't miss the extra sugar at all.
We were tickled to get to participate in this campaign, Blue Bunny® has really gone all out to make a series of frosty delights we can all enjoy.
Watch this space, in a few months we'll be running another sponsored post for National Diabetes Month.
Now go eat some ice cream, and pick up a good book. While you're at it, check out Blue Bunny® on Pinterest and Facebook through the links below.