I will readily admit that I have absolutely no use for most of these items. I eat cereal for breakfast more often than not, and on the rare occasion I actually do cook something, I received all the awesome cooking essentials for our wedding a year and a half ago. However, there are many people in my life who love spending their spare time whipping up delicious goodies, so let's find something fun for them, shall we?
 Craig's Classic Dry Rub Sampler Gift Box 6 dry by CraigsMarket.
This Etsy shop is loaded with tons of awesome rubs, spices and herbs that make me drool, even though I wouldn't have the foggiest idea what to do with them. A cook, however, could definitely make something delicious and then let me eat it.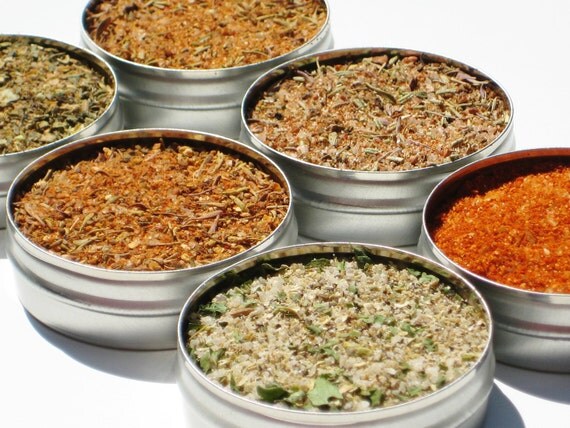 ThinkGeek :: Wonder Plunger Measuring Cup
For the anal-retentive cook in your life
The one thing I do make regularly are suckers because I am attempting to rot my teeth out in an effort to send my dentist's daughter to the Ivy League college of her choice. Making suckers requires delicious corn syrup, and getting the whole 2/3 of a cup out of my measuring bowl makes me frustrated. I have watched other friends scrape and shake their Pyrex trying to get precise measurements. This geeky awesomeness solves the problem.
Apple Pocket Pie Mold | Williams-Sonoma.
For the baker in your life, how about some handy-dandy pocket pie molds from Williams & Sonoma? Packaged in a basket with fresh apples and pie crust fixings, this would make a lovely gift. Should they decide to make pies for you, all the better.
Marvel â"¢ Flexible Spatulas | Williams-Sonoma.
For the comic book geek who also like to spatula things, may I suggest these amazing offerings?
They also have these available in Star Wars incarnations, which I may have purchased for myself. They also have some geeky sugar cookie molds that will make you believe you are capable of creating fabulously frosted cookies. If you are talented, that may be true. If you are me, the only thing that makes your cookie recognizable as Yoda is the sickly green icing.
Personalized Stickers Littlebeane Cupcake 2 by LittlebeaneBoutique.
This Etsy shop can create personalized labels, stickers, seals, or many other custom bakery goodness. I think this is cute idea to slip in with some other baking goodies, perhaps mini apple pie molds?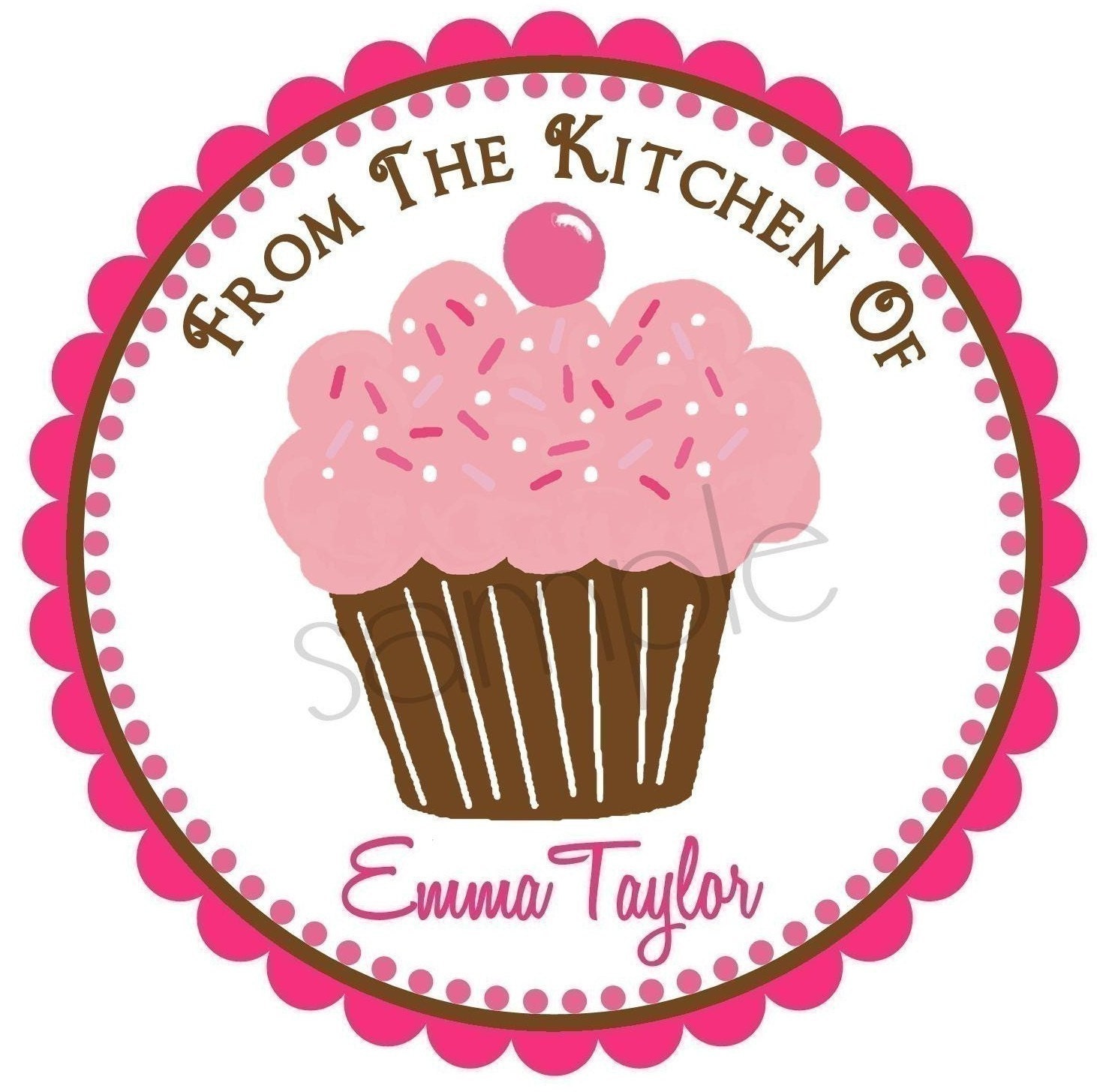 Cool Goth Punk Emo Pirate Cooking Baking Skull with by Cameocharm.
I like skulls. I know I am a grown woman and not a 13-year-old goth kid, but there it is. I stock up on them after Halloween and decorate with them all year round. While I have never found myself with a need to wear an apron, if I had one, this is the one I would opt for.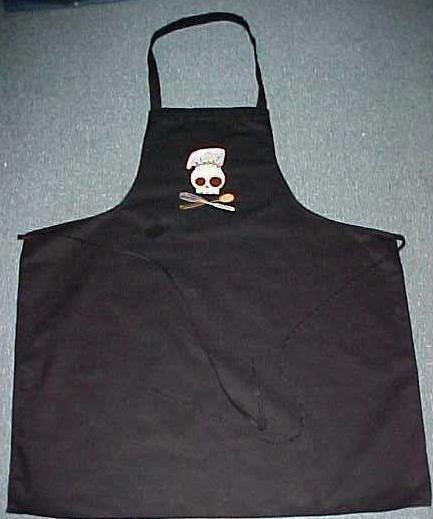 Amazing Hand Carved Kitchen Implements
CYBER MONDAY Sale 15 off with coupon code by BrambleberryFarm.
These spoons, ladles, pepper mills and other goodies are a little pricey, but my goodness is this Etsy shop filled with some beautiful cooking essentials. Check this out-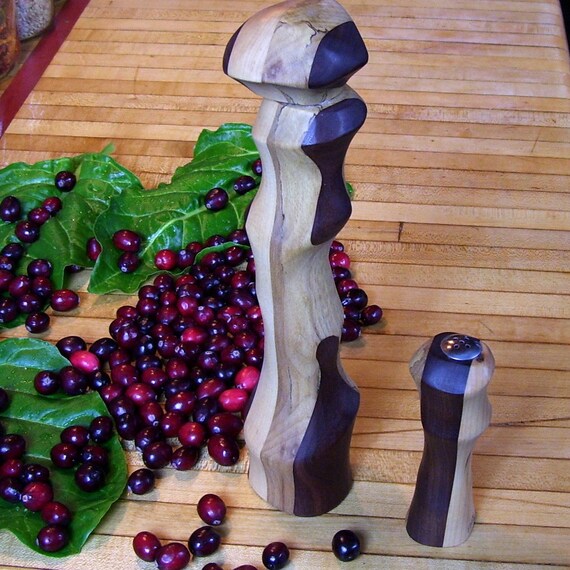 Today's menu EAT IT or STARVE wood sign kitchen wall by Nesedecor.
My poor mother spent way too much time cooking for a bunch of picky-ass kids. I have guilt about this issue, particularly because she still makes us all dinner every Wednesday night and still caters to our ridiculous food whims like the saint of a woman she is. Should I ever become the person in charge of making sure someone else's dietary needs are met, the following sign will be posted by the dinner table: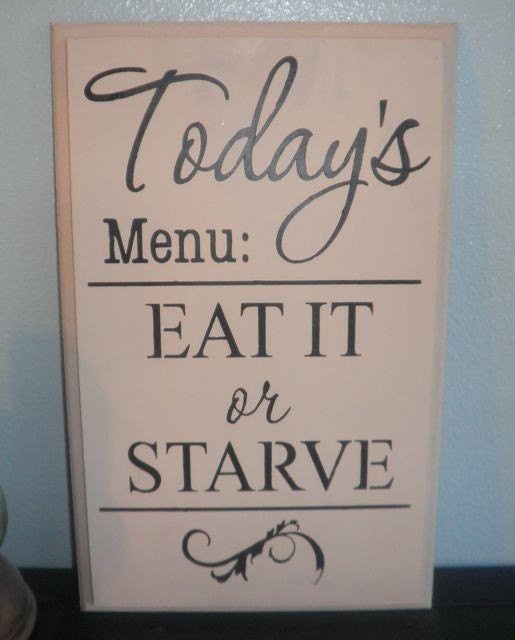 My mother is a saint; I am a bitch. This would be an awesome gift for the sassier among us.
Potholders set of 2 Dinosaur geek nerd kitchen by happyfamily.
Who doesn't need awesome potholders? Since I often burn myself working under the assumption that a dish towel is sufficient cover to remove piping hot objects from the oven, I could definitely stand to have a set of these handy.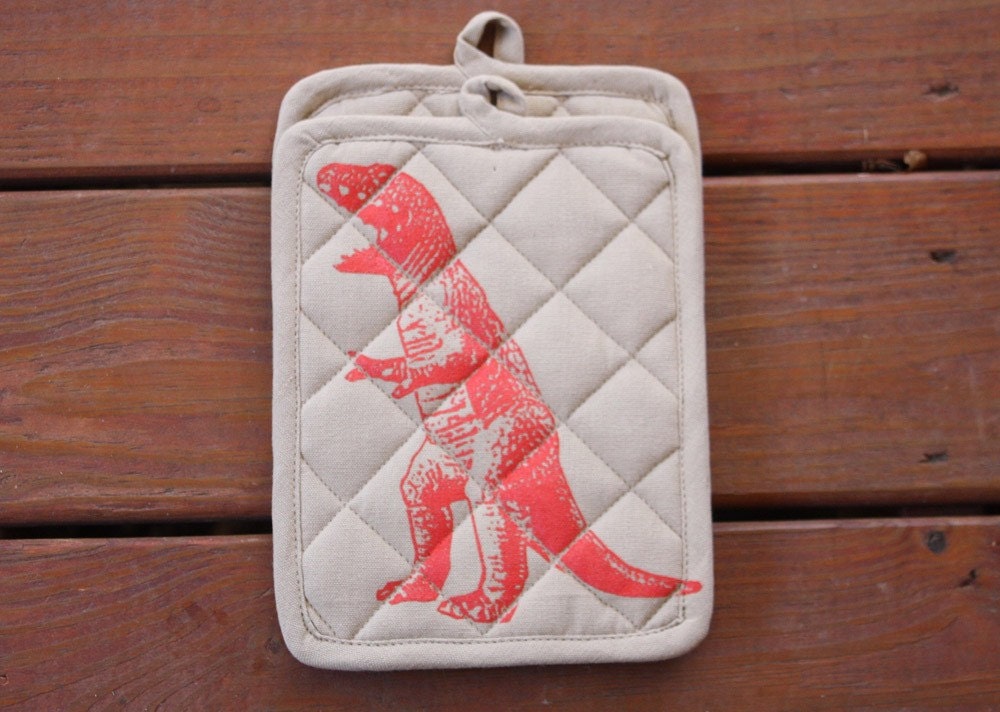 Hopefully these links will prove useful in your attempts to find the perfect gift for the chefs in your life. Happy shopping!