Even a bottle of Two Buck Chuck can be a fine gift this holiday season if you fancy it up a little with some of the seriously cool accoutrements I have searched the Internet for. Take a look.
I am of the opinion that a bottle of booze is a gift that most people enjoy receiving. Of course, there are exceptions, but if you are close enough to buy a gift for someone, you probably have some idea what they enjoy drinking. Below are suggestions, most very reasonably priced, to kick the gift up a notch by adding something fun, whimsical, or just plain awesome.
I want to carve out everything and pour booze into it now. This thing is amazing. A bottle of vodka, a bunch of apples and you are good to go.
ThinkGeek :: Cocktail Chemistry Set
For the geeky boozer in your life, what could be better than this cocktail chemistry set? I would proudly display this on my counter all year long.
A) It's a unicorn, which is something we are quite fond of around these parts, and b) it's called a Screwnicorn, and I am a sucker for anything that adds the word "screw" to itself.
Like it or not (and I like it very much), zombies are hot right now. This wine bottle stopper is the shit.
Please Accept My Apology Pint Glass
Who among us hasn't had an evening where this glass would have been very handy for preemptive groveling?
Funny beer shirt THIS GIRL has a HANGOVER tshirt by foultshirts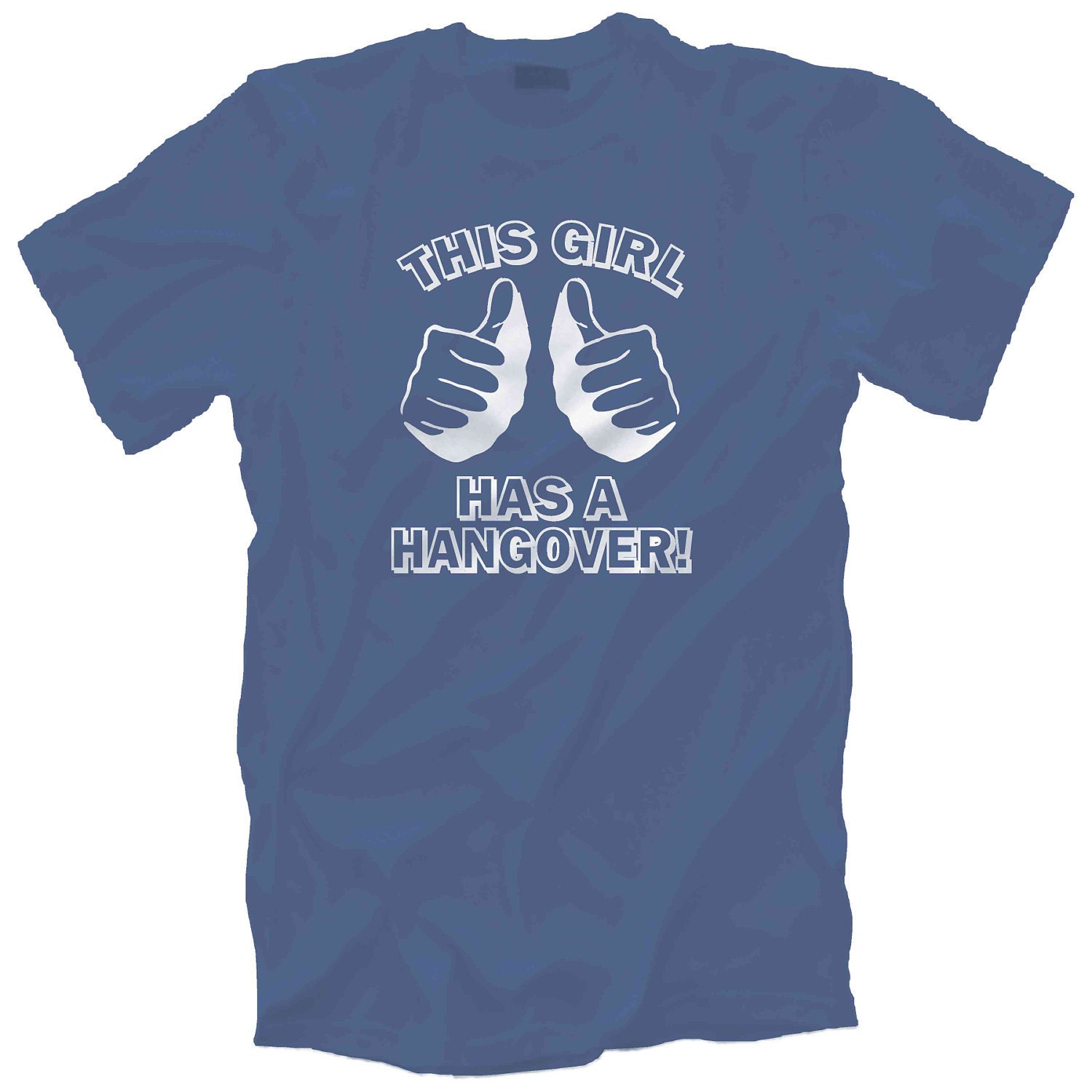 Throw this shirt in with a case of Bud Light (or Mike's Hard Lemonade or whatever the kids are drinking these days) for the recently-turned-21 gal in your life. If the people you surround yourself with are kind and loving, this shirt will alert them to the fact that you are in need of quiet and greasy food. If you have people around you that are anything like my friends and family, this shirt will be their signal to start speaking incredibly loudly, slamming every cupboard door they can reach, and repeatedly asking you what you drank because they know that doing so will make you relive the events of the night before which will lead you to vomiting. I love my family.*
*as I was proofreading this, I realized that I wrote "shit" in place of "shirt" every single time in this short blurb. Not once, not twice, but every time. Or maybe my computer has finally caught up to the fact that I type shit way more than shirt, so it is just trying to fix it for me?
Celtic Dragon Rhyton Mug/Cup/Drinking Horn by CHISCHILLYPOTTERY.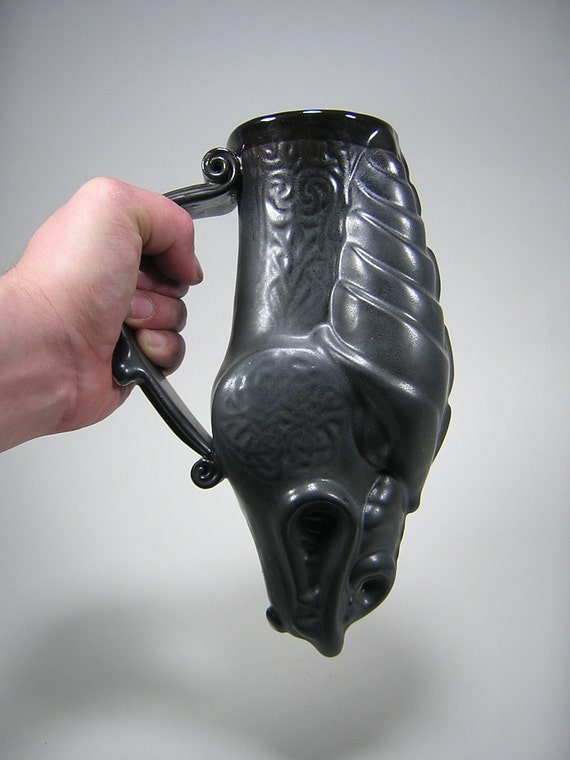 Okay, this thing is just fucking badass. It is a little pricey, but holy crap, the badassery is just amazing. I want one.
The Hungoevr Cookbook | Cookbook for hangovers | fredflare.com
So, I can't be sure what the hell is going on with the typo on the cover and description of this cookbook. I thought that it was perhaps some play on "oeuf," but that makes no sense at all, since it isn't an egg cookbook. Also, it is spelled correctly in the copy on the website, so I don't really know what to think. That being said, it is supposed to have good recipes to cure different types of hangovers, so it could prove useful? Also, maybe it will be worth tons of many in the future because of the typo. Yeah, I know, that doesn't make any sense either. This book has given me hangover brain.
Graffiti Cocktail Shaker | Spray Paint Can Shaker | fredflare.com
If you know me at ALL, you know how fond I am of spray paint. This shaker speaks to my very soul. It is awesome.
What do you guys think? Do you like receiving booze for a gift?