The holidays are often accompanied by a bombardment of holiday parties which one is obliged to attend. While a bottle of wine or a bouquet of flowers are classic and not to be dismissed, let's look at some more off-beat options to bring the people nice enough to stuff you full of canapes for the evening, shall we?
Amazon.com: All My Friends Are Dead (9780811874557): Avery Monsen, Jory John: Books.
I had the pleasure of discovering this book and meeting the author at the Renegade Craft Fair in San Francisco this year. I stopped at the booth and started thumbing through this, and grew more delighted with each page I turned. Every person I have shown it to has loved it as well. Seriously, I believe everyone should have a copy of this book. Head out to your local bookstore and buy enough to pass out to everyone this holiday season. I promise it will be a hit with pretty much everyone.
Since every gift guide so far has included an idea for the zombie lover in your life, I figured I would stay with the theme. How freaking cool is this? I love shadow casts because they remind me of that episode of Buffy where Robin gives them the slayer bag that has the shadow casts of the story of the first Slayer. So awesome.
The "F" Word – Magnetic Poetry.
My little sister got me these last year and they are amazing. We are going to have to work something out soon since my older niece is learning how to read – I have to start thinking fast when she asks me what they say since she know enough letters to know if I make up a word completely – but until then, I quite enjoy the epic profane odes to my husband I can create. For the foul-mouthed fucking friends in your life.
Octopus Skull ORIGINAL ARTWORK hand painted Mixed by popcapopca.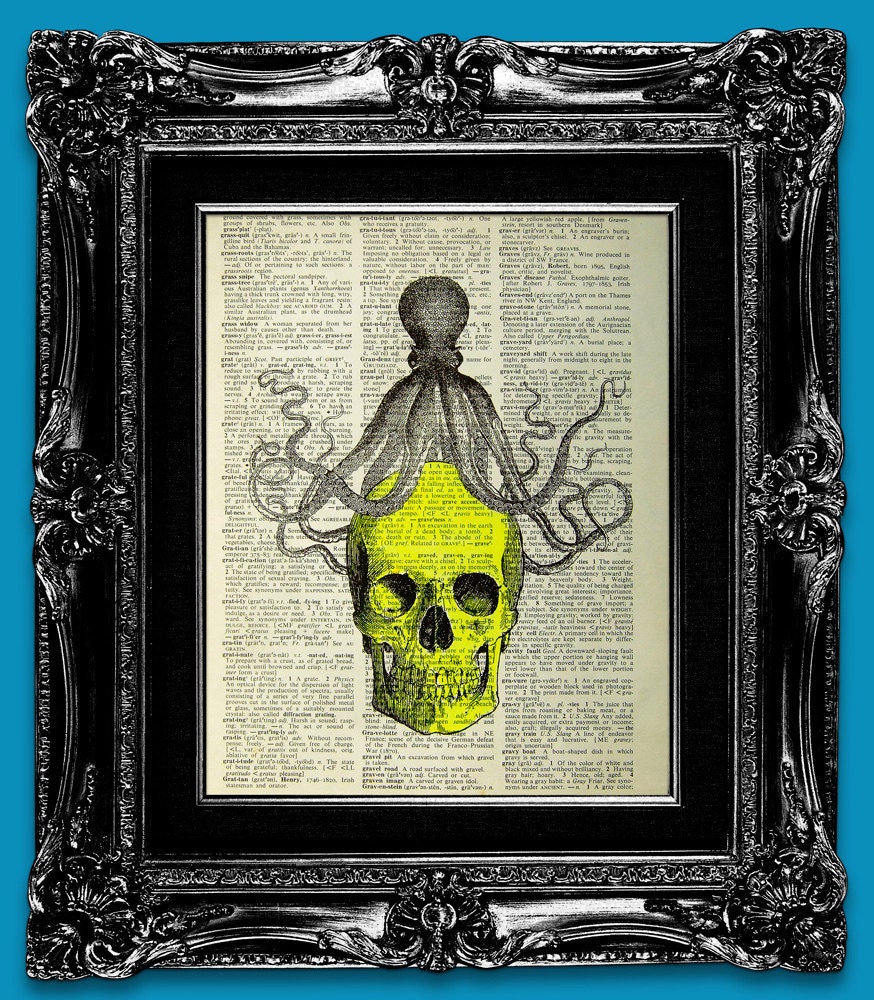 I know buying art for people is tricky, but these cool ass newsprint pictures are so awesome people will have no choice but to love them. I enjoy this Etsy store, and there are many others that sell similar styles, so you are sure to be able to find something that fits your host's tastes.
R2D2 Astromech Droid Star Wars Original by StayGoldMedia on Etsy.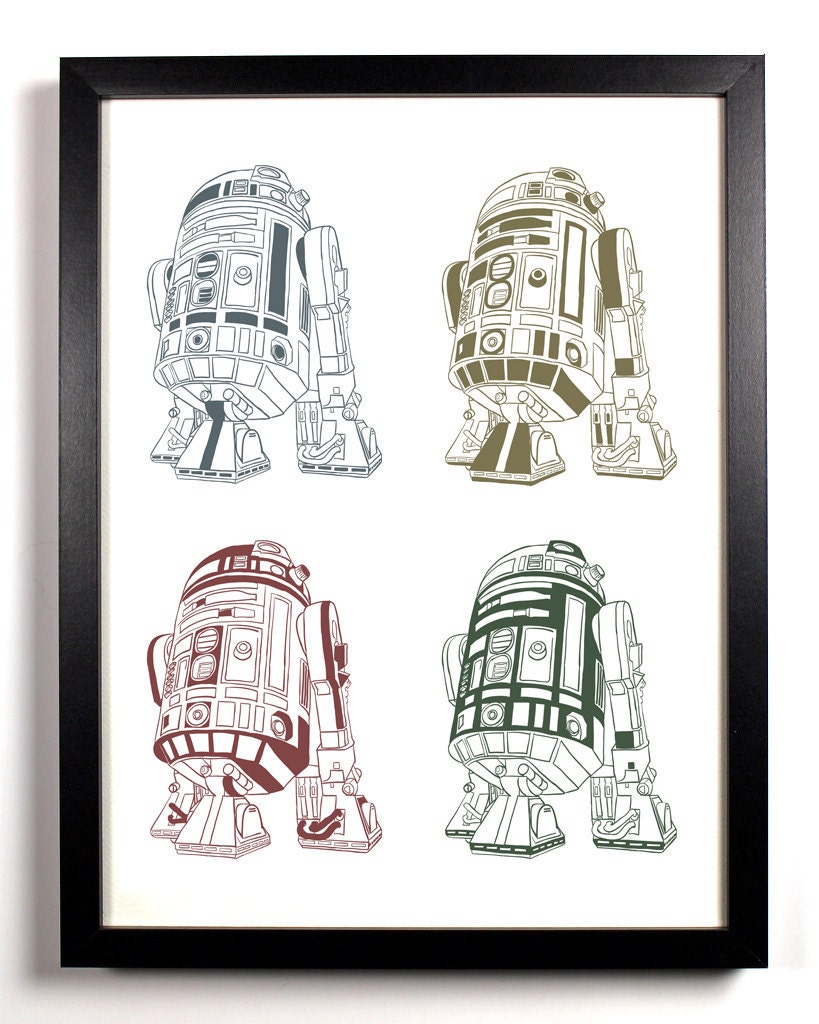 For the Star Wars host in your life. So cool, right? This Etsy shop is having a special buy 2 get 1 free special right now, so I think I am going to be placing some orders as soon as this article is done…
Heart Anatomy PLATE Melamine Dinner Plate Cake by BlackBaroque.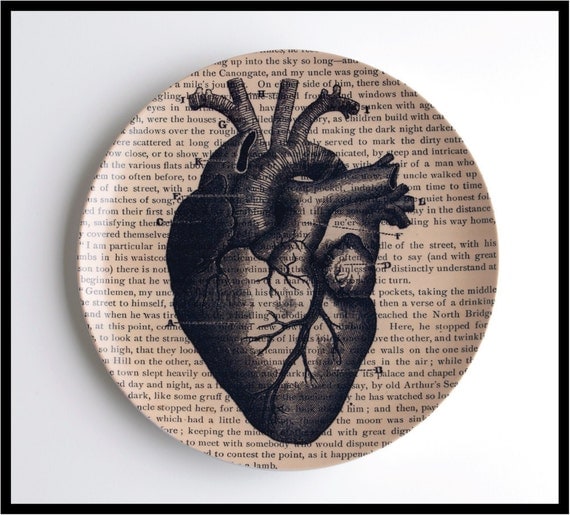 Perhaps you were asked to bring a cheese platter to the party. Perhaps you bring it on this awesome plate for the host to enjoy afterwards. Perhaps the host then thinks you are the bee's knees from then on out.
Owl Measuring Cups | west elm.
Measuring cups are typically a pretty boring necessity in the kitchen. They are one of those items that can be purchased incredibly cheaply, so people are less inclined to treat themselves to a cuter set. I would happily keep these out on the counter as decor, they are so freaking adorable.
Screw You Corkscrew | Blue Plastic Corkscrew | fredflare.com.
Can you really ever have too many corkscrews? And does anyone not need a corkscrew that gives you the finger?
ThinkGeek :: Pizza-Boss 3000 Pizza Cutter.
Are you invited to one of those "Make Your Own Pizza" parties this year? Show up with this pizza cutter and be the hit of the party. I actually registered for this for our wedding, I loved it so much.
Bacon Salt | Kosher Vegetarian Bacon Salt Seasoning | fredflare.com.
Bacon salt. Most perfect gift ever? Discuss. (The answer is yes, just to be clear).
How many holiday parties are you going/being dragged to this season? Perhaps hosting one of your own? Do you usually take a gift with you to these events? Happy partying!