I did a number of gift guides around the holidays, but due to some unfortunate personal stuff, had to abandon the project before I was able to finish. The one I was most looking forward to – Gifts for the Bleeding Heart Feminist Killjoys – did not make it to print, and for that I am extremely apologetic. In an effort to atone, I submit the following to use for gifts you may need to purchase throughout the year for your favorite commie-pinko-liberal-who-ruins-everything (a club of which I am a proud member).
For the Little Feminists
White Long Sleeved Waffle Knit "Call Me President" Tee.

For the budding young feminist I present this awesome freaking t-shirt. There has been much complaining about the lack of girl's wear that doesn't reinforce bullshit gender stereotypes. This shirt is a refreshing change of pace.
Purple Feminist Baby Booties by bitchknits on Etsy.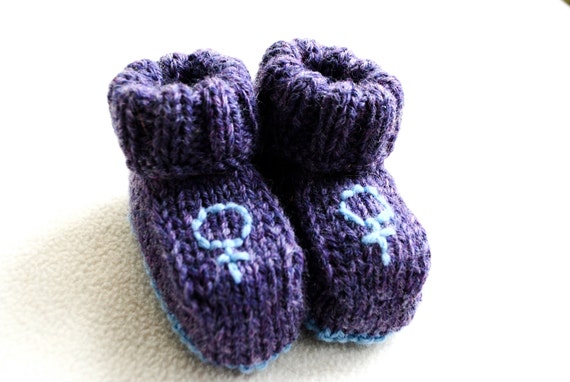 For the newest addition to any family, their very own little feminist booties! So adorable.
For the ladies
Feminist Necklace by nappyhappy on Etsy.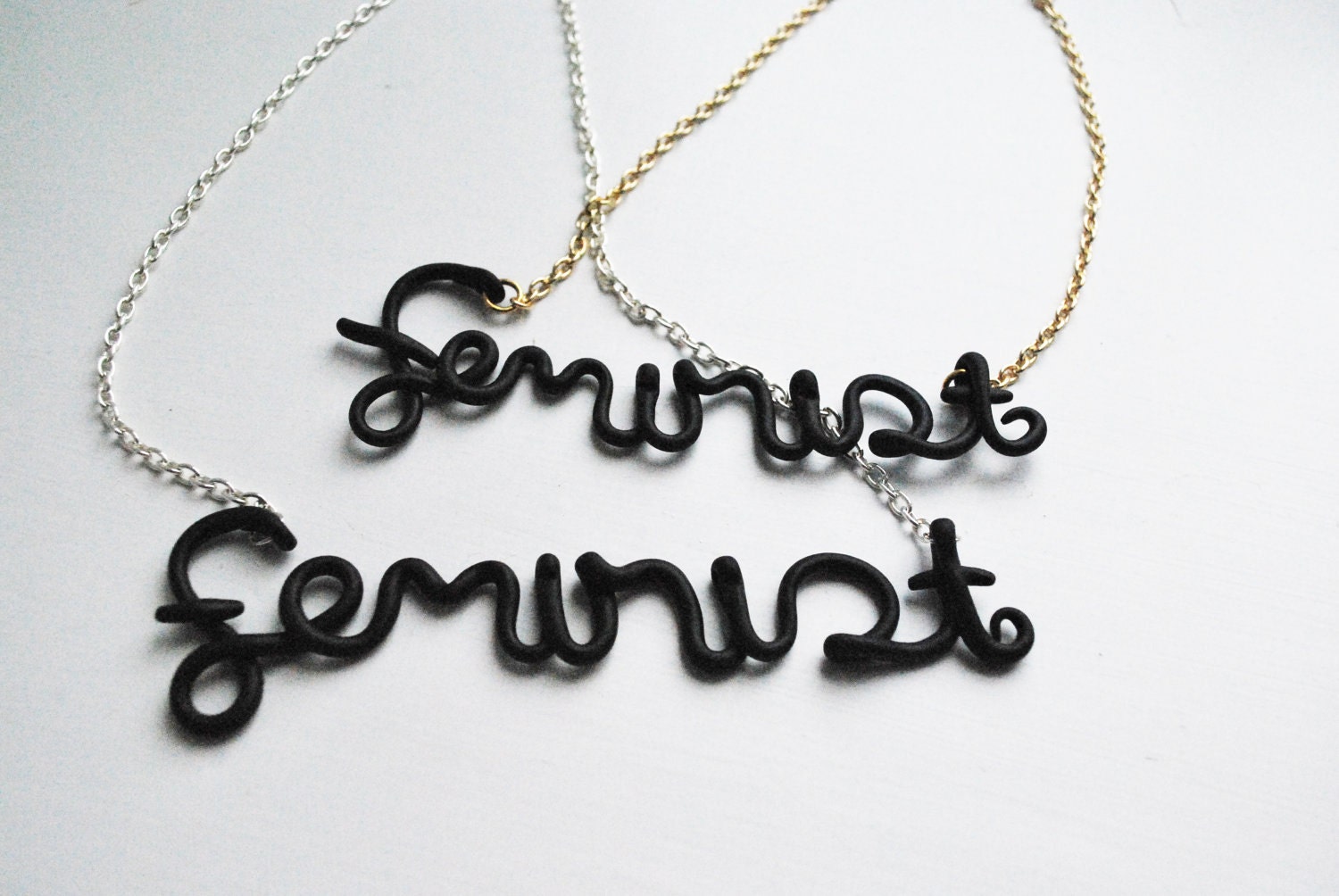 How awesome is this handmade little necklace? Wear your feminism loud and proud, baby. Loud and proud, right above your boobs, because boobs are awesome (even tiny ones like mine).
My husband is a feminist one inch pin back by TheRadicalUprise.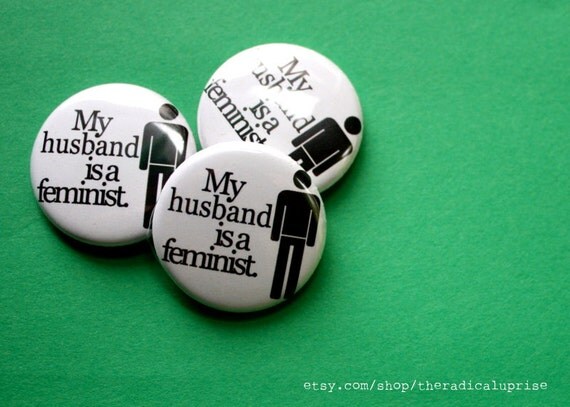 My husband is a feminist and isn't afraid to say so. He wears a "This Is What A Feminist Looks Like" button on his hat, which makes me smile every single time I see it. This shop is full of fun buttons to fill all your sloganizing needs.
Etsy Transaction – commie pinko.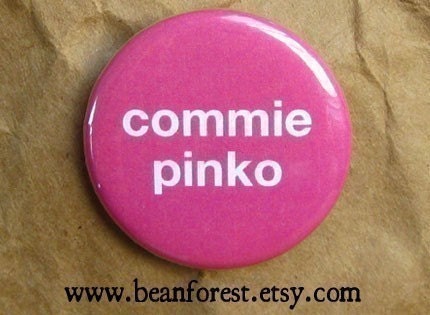 Another button store full of fantastic options. If I had a nickle for every time some super conservative family member called me this, I could totally buy myself a latte. Or a few more of these buttons. Fair warning – I ended up ordering 10 buttons from them once I got started. It is too hard to choose just one!
FEMINIST KILLJOY fitted black organic t by productionapparel.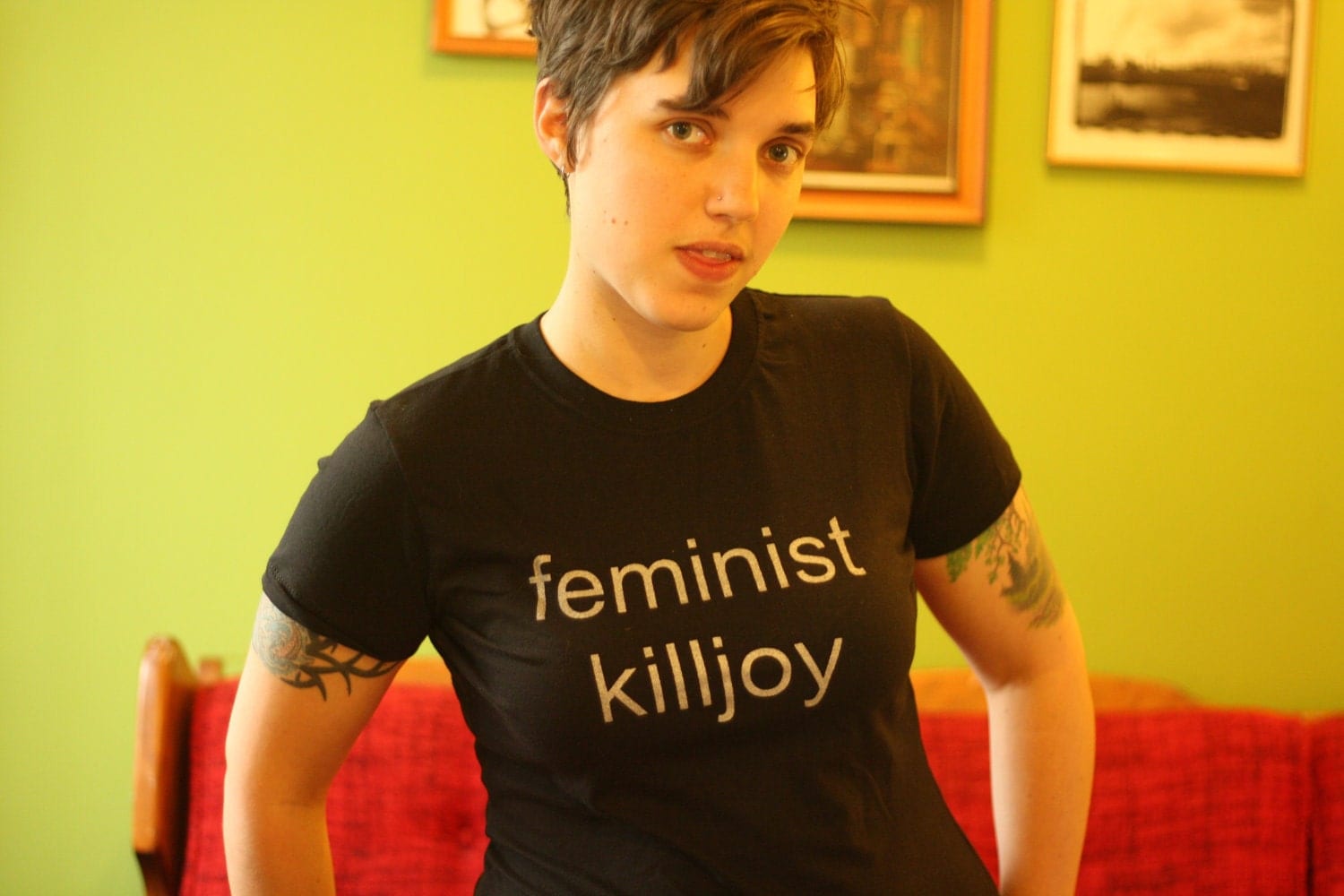 Get 'em now while the gettin' is good, y'all, because this shop is closing soon.
Alis Volat Propriis She Flies With Her Own by theCopperPoppy.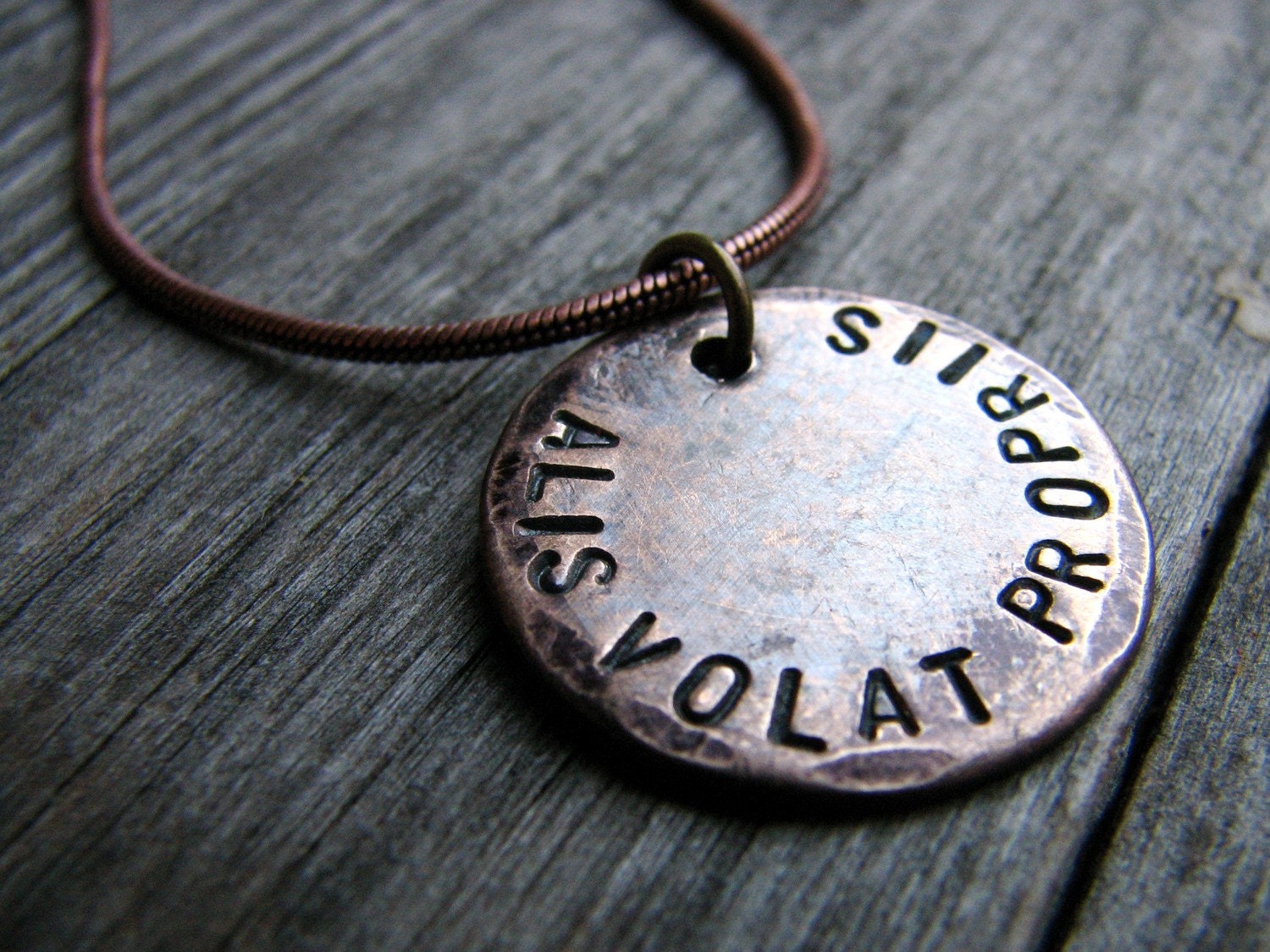 While not technically "feminist-y" this pendant, which means, "She flies with her own wings," is a fitting tribute to those independent ladies in our lives.
Women Of Science Coasters Set of 6 by eavesmade on Etsy.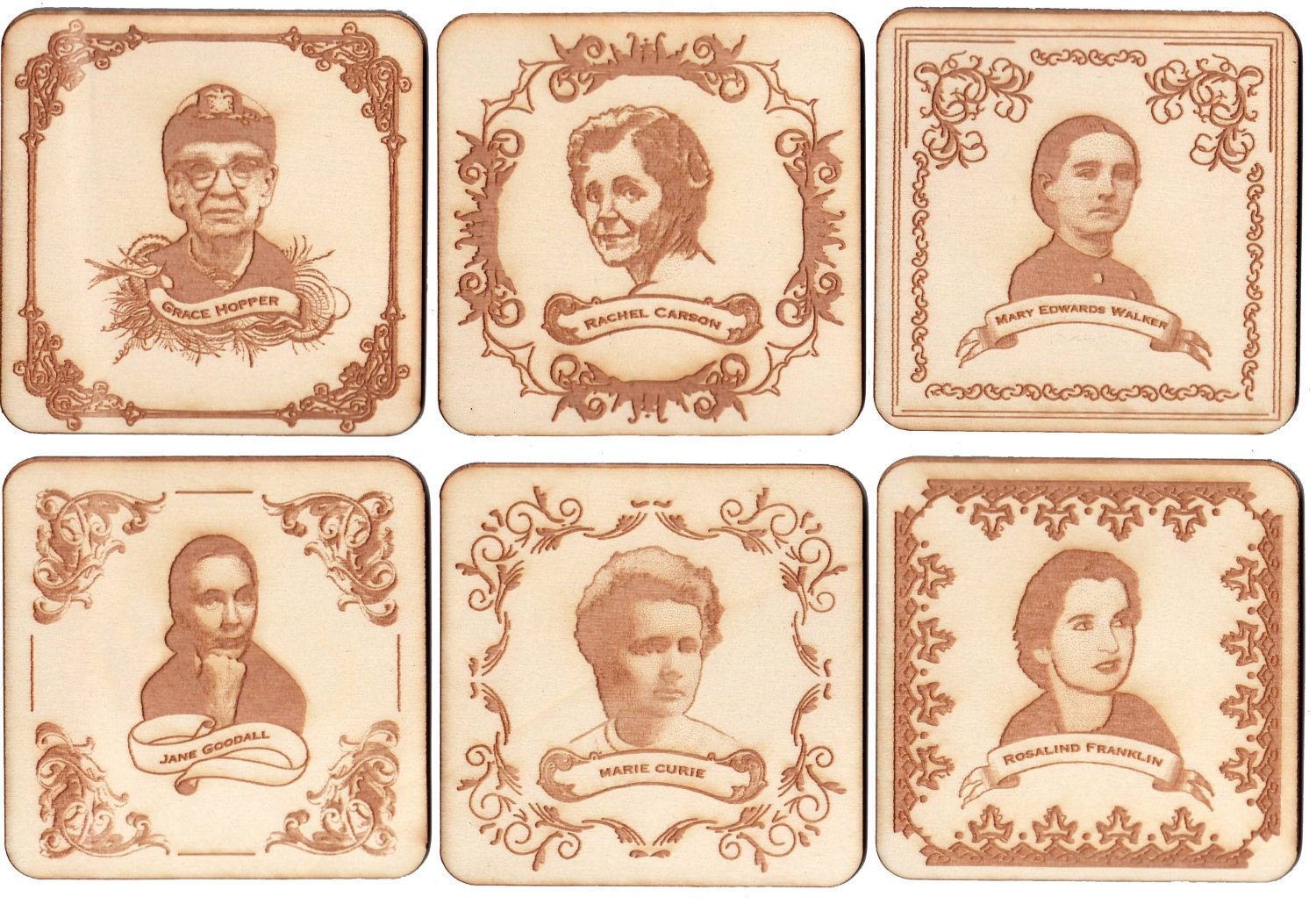 This set of coasters not only celebrates science, but the ladies in science specifically. How cool would these look framed on the wall?
Parks and Recreation Knope 2012 Women's T-Shirt White | Parks and Recreation | NBC – View All.
I love Parks and Recreation and I love Leslie Knope. Celebrate your love for this bad-ass, outspoken, and hilarious television feminist with a t-shirt supporting her 2012 campaign.
For the Gentlemen
Feminist T pinky by BiasDesignLLC on Etsy.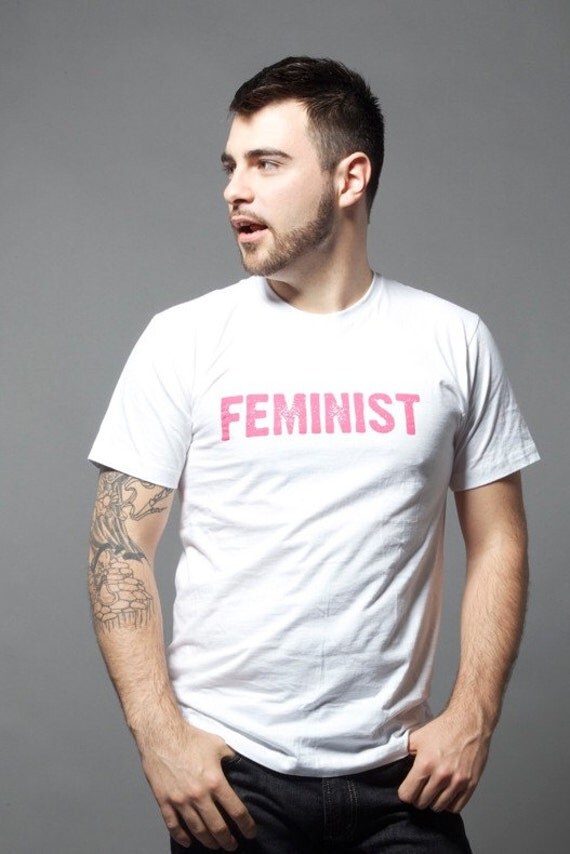 How hot is that? For those of us who like boys, I ask you: is there anything more attractive than a guy standing up for women's rights in a public way? I get all swoony just thinking about it.
For Anyone and Everyone
I know some people balk at the idea of "A Donation Has Been Made in Your Name" gifts, but hear me out on this one. Planned Parenthood has been under attack like nothing I have seen in my lifetime, and every donation to them is a big middle finger to those who would try to deny poor or uninsured women access to basic female care. While I know I would love a gift made to PP in my name, let us take it one step further. During the last presidential campaign, when Sarah Palin kept running her mouth about being a feminist even though she was totally anti-choice, I started making my donations to organizations like PP in her name. There is a place where the site will ask if you want a card sent to let the person know, so I had them send it to her office. Since she has been, thankfully, much less ubiquitous, I suggest making donations in Mr. Rick Santorum's name. Since he has such disdain for pretty much all uterus related autonomy, you can pretty much take your pick on a number of charities, but a few suggestions would be:
Planned Parenthood Online: Donate to Planned Parenthood Online.
His campaign headquarters address is:
1680 Fruitville Road
Suite 102
Sarasota, FL 34236
I'm sure we all know someone who would be delighted to receive a birthday card that simply said "A donation has been made to Planned Parenthood in Rick Santorum's name for your birthday." Doing a good deed, pissing off a bigot, and cracking up a bleeding heart liberal at the same time? Perfection.
Happy shopping!