Yeah, yeah. Valentine's Day is coming: cue the groans. Even those of us who have Valentine's Day dates all lined up from now until the day we (or the date) die don't always love this holiday. However, it's hard to dislike it too much when all the Valentine's Day goodies start showing up on Etsy. I've done a pretty exhaustive job of browsing what's out there so that you can focus instead on cutting coupons for those super-cheap boxes of chocolate at Walgreens that go on sale around this time of year. You know the ones I'm talking about.
Personalized 3D Wedding Tree – $195 ♥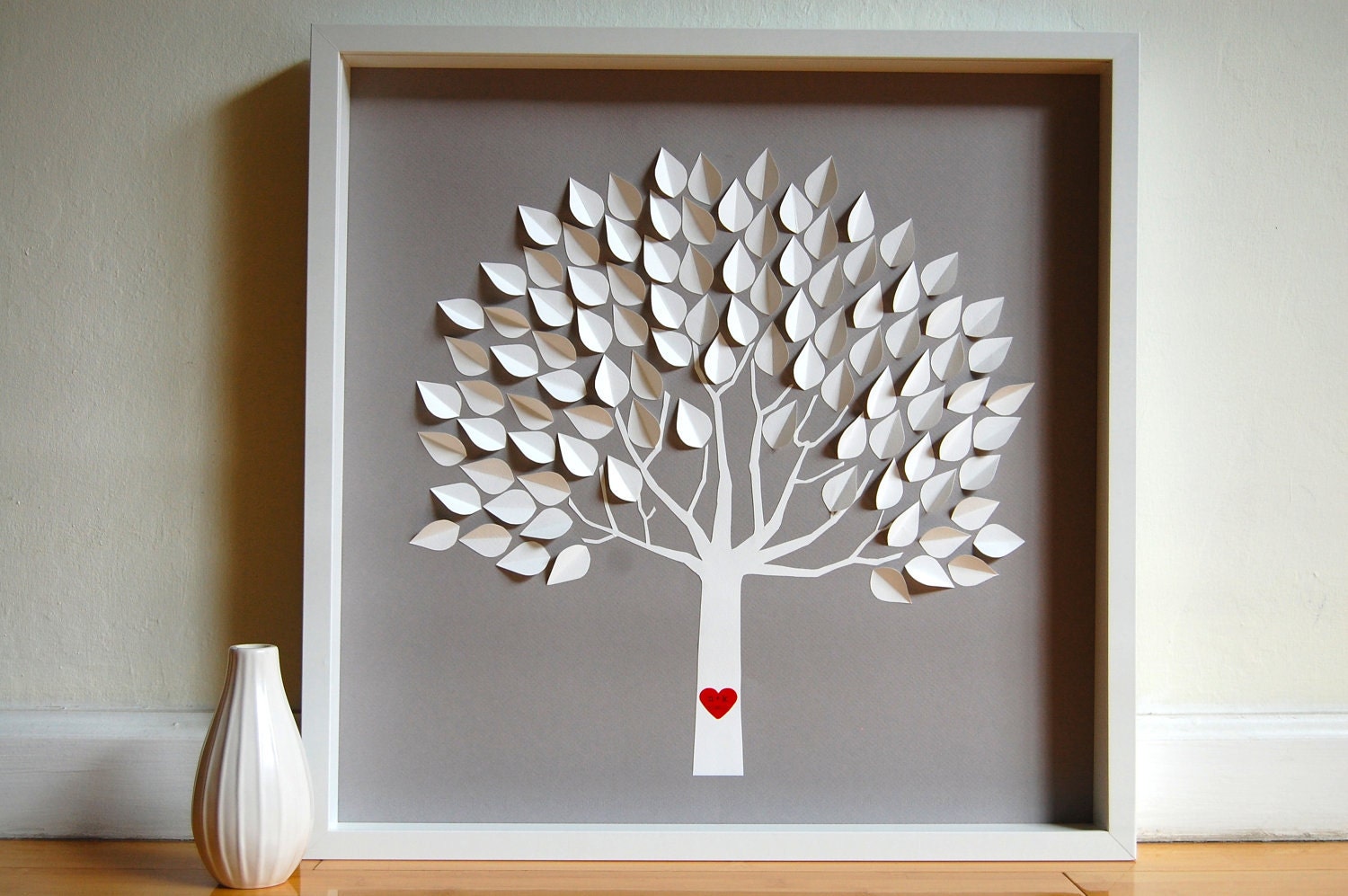 Okay, I know that this isn't technically JUST for Valentine's Day (or even MOSTLY for Valentine's Day), but I do have to admit that my heart gave a little leap when I saw it. Maybe it's the contrast of white on gray, maybe it's the bright heart in the trunk: I DON'T KNOW. But if I had $195 to spend, I would spend it on this. And hang it in my hallway. And look at it every day.
Boo Crimson Coat – £61.60 or $99.45 ♥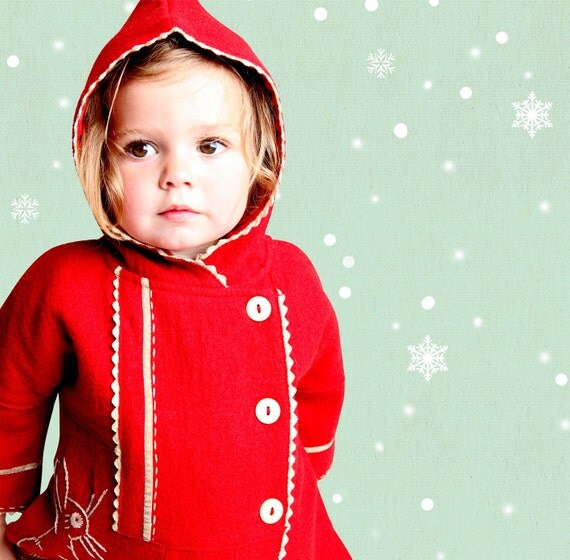 Oh sweet heaven have mercy. I don't know if it's the taper of the hood, the bunny detail on the pocket, or okay, the bright red of this coat, but if I had a little girl, she would already be wearing this delightful jacket. It screams European style and whimsy.
Antique Embroidered Piano Shawl – $678 ♥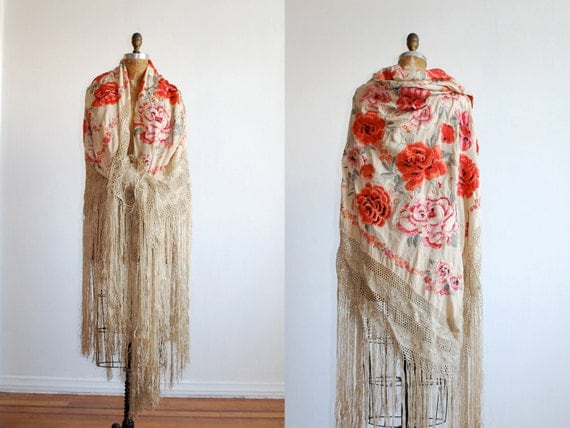 Folks, we have officially left sanity at the bus stop. It is off the bus, miles behind us, running as fast as it can in the opposite direction. $678? I'm quite sure it is worth that amount, but also quite sure that I don't have a bank account that can rationally afford a luxury item like this one. Instead, I'm linking it here for you to appreciate and admire. I may not relish the notion of wearing old fashioned corsets, but I will be damned if I don't sometimes wish we wore items of clothing like this one–assuming, of course, that we all had the wealth necessary to afford something like this here lovely silk textile.
Vintage 1930s Ingraham Pocket Watch – $22 ♥
I don't know why I think this screams Valentine's Day, but I do. This is the sort of classy gift I'd give my husband, wrapped in tissue paper with an antique chain to match. It's simple, it's classy, it's cheap it's screams "CONVERSATION!" Alternatively, I can see myself wearing something like this around my neck with a cardigan and casual V-neck camisole. Grab a pair of slouchy boots and skinny jeans, and by golly, you've got a look.
Vintage Red Hat (Austrian Fur Felt Tyrolean Hat) – $65 ♥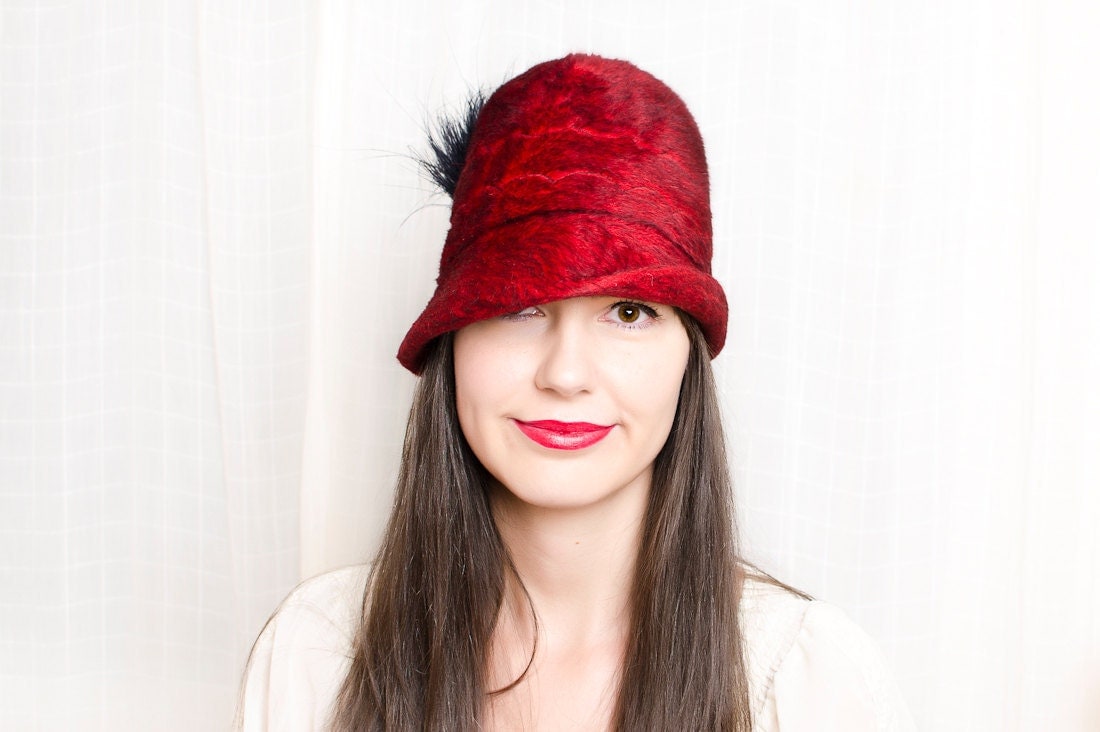 I only wish I was badass enough to wear a hat like this every single day of my life. It channels (Chanels?) everything that is and has been great about style in the past 150 years.
The Valentine Love Mug – £7 or $11.30 ♥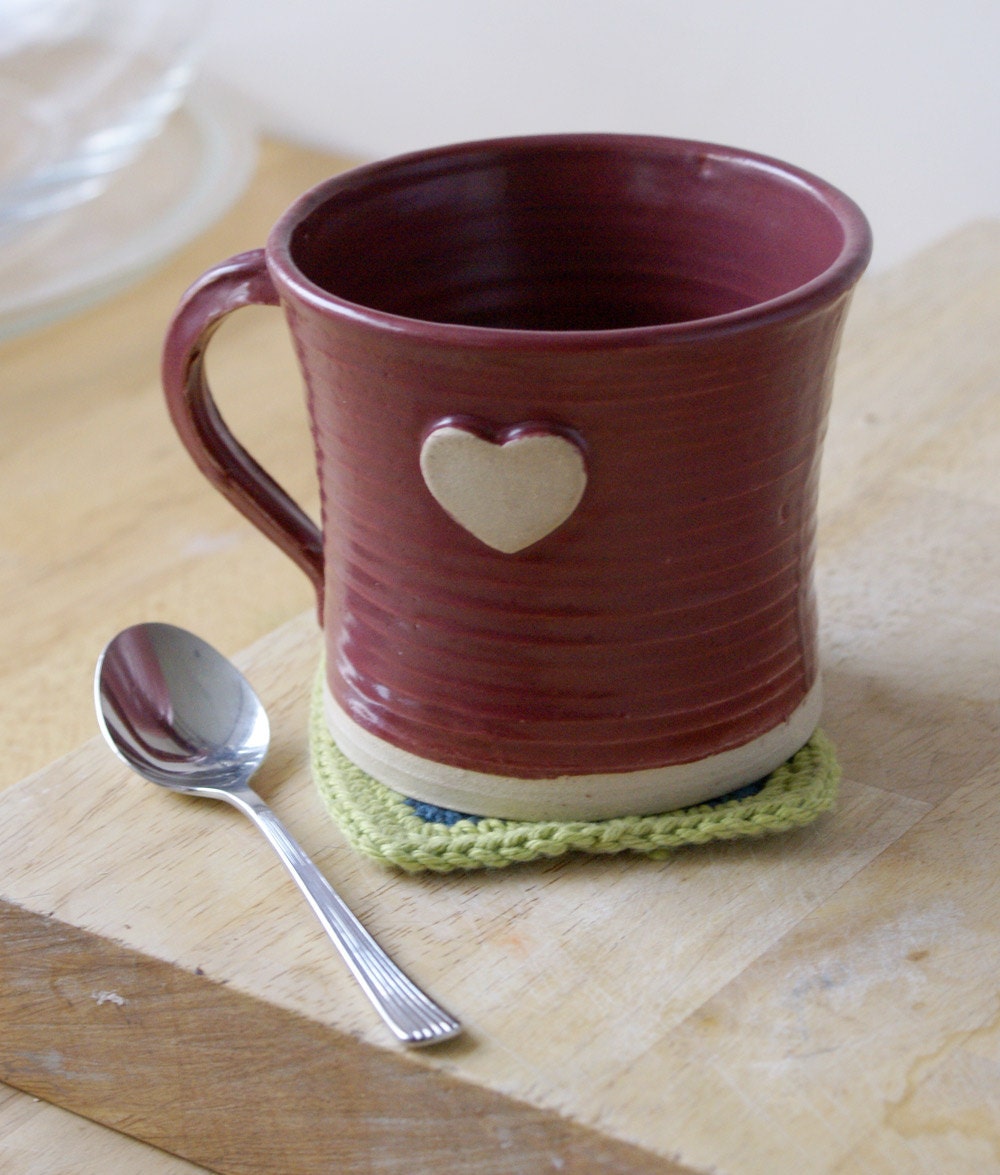 I'm a coffee and tea sort of gal. And a hot chocolate and warm milk sort of lady. And a warm water with a touch of lemon kind of lass. Basically, I'm about all kinds of hot beverages. I don't like prissy little mugs, either. I want them to have some heft (if they wouldn't dent the wall if I threw them, then I pass on buying them), but I cringe at cups that have too much ostentation. I'll pass on the floral designs, thanks. No sassy or serene sayings in overly-gaudy script. That's what attracts me to a mug like this one: it doesn't need words or flowers or heaven-help-us-all a Bible verse to make us feel good. Just a happy little heart.
"Victorian Cash Register" Women's Silk Scarf – $44 ♥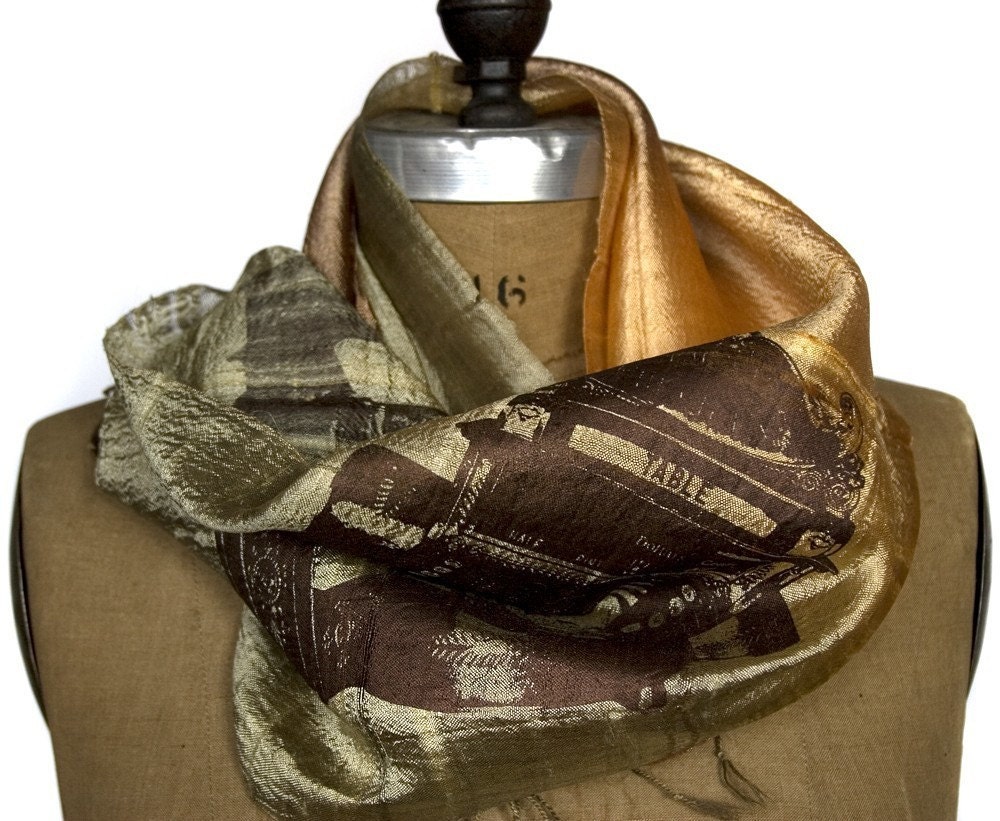 See, I know this doesn't look very Valentine's Day to you, but I want to take us away from the red for a second to think about things that coordinate well with a little red. Imagine this scarf, a neutral top, a nice boot-leg or skinny jean, and some red shoes. Yeah, it's kind of making me happy, too. Maybe it's the colors, maybe it's the bookishly "Victorian" quality of the design, or maybe it's just that this scarf is Fair Trade–I'm no expert on my own feelings. All I know is that this scarf would not be out of place anywhere I'm likely to go.