Well, well, well – the game we've all been waiting years to see finally has a release date. Meanwhile, rumors circulate about an MMO for one of the best-loved franchises of all time. Could the rumors be true?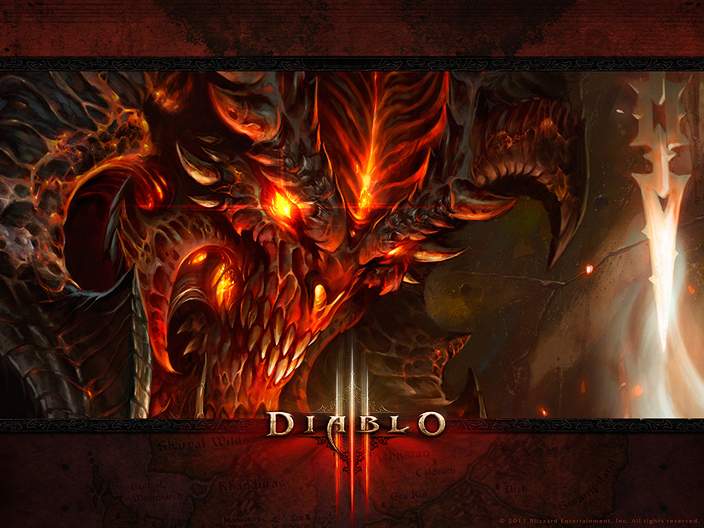 Diablo III "" Across the world, gamers united their voices in one orgasmic shout of joy when Blizzard announced that Diablo III is set for release on May 15th, 2012. Girls and boys, we have been waiting for this day for a long time. Preorders for the game are already available. This gamer is already stocking up on Diet Mountain Dew and all other manner of unhealthy treats that will allow me to dine at my desk. Husband and I will be smashing skulls and clearing dungeons cooperatively, which is – in my humble opinion – the best way to strengthen a marriage.
Elder Scrolls "" Meanwhile, rumors have been percolating about another big May event: the announcement of an MMO version of Elder Scrolls. According to sources like PSX Extreme and PC Gamer, both of which cite Tom's Guide as their industry source, ZeniMax has started development of Elder Scrolls Online, which – much like Star Wars: The Old Republic – will be a prequel to all existing Elder Scrolls games. Taking place some 1,000 years before the current franchise titles, in the Second Era, this game will feature three factions. A lion, bird of prey, and dragon will apparently be their symbols. The community knows little more than these scant details. Nonetheless, the mere suggestion that this sandbox dynamo may be moving toward its natural conclusion, an MMO, is enough to send the fanboys and fangirls into ecstasies of speculation.
Heard any choice gaming news yourself? Share with us in the comments!