Once upon a time, hair accessories weren't purchased from the clearance section at Target, but from local artisans. In this day and age, we turn to Etsy.I love a good animal-themed hair accessory. I typically go for swans or owls, but as you'll see below, Etsy has plenty to offer in a wide variety of critters.
Ms. Hepburn Swan Hairband "" $19
This 14k gold-plated band with a swan detail makes my knees weak. And I would know: I bought it a couple of weeks ago (and no, the seller isn't paying me for this review!). I have brilliantly red hair and the gold of the hairband is spectacular against it. It's comfy and classy; I've dressed it up and worn it casually. It may just be the best thing I've put in my hair ever.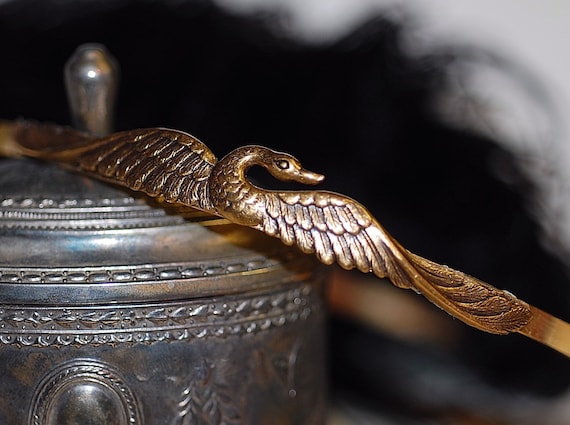 Gold Owl Pink Flower Bobby Pins "" $10
What I love about this bronze owl is: (1) the fact that it will deepen in color over time and (2) that the pink flower is a perfect accompaniment. I envision these cuties sticking out of a messy bun or holding back a few curly locks of hair. The great thing about homemade bobby pins like these is that they're so sturdy. Look at the thickness of those pins!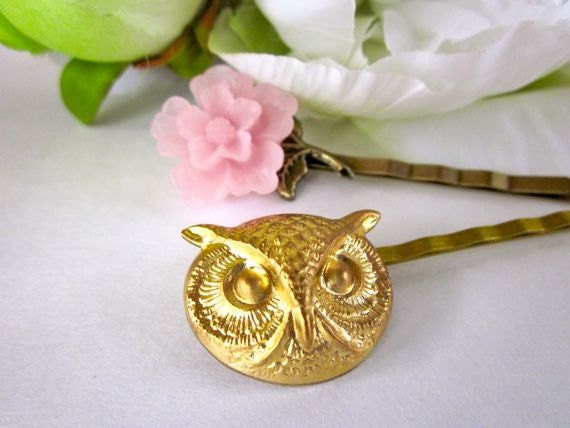 Rosewood Bat Hair Clip "" $12.95
Made of Santos Rosewood, a hardwood, this pin is 3.75″ of handcrafted bliss. The seller even promises to send it with a gift bag! I especially appreciate the auto-lock barrette on the back, which is compatible with just about every hair type (even my ultra-fine frizzy mess). Okay, so it's not exactly subtle, but it's not exactly outrageous, either. It seems like the sort of thing a genuine bat enthusiast could wear to work or out on the town without crossing any taste boundaries.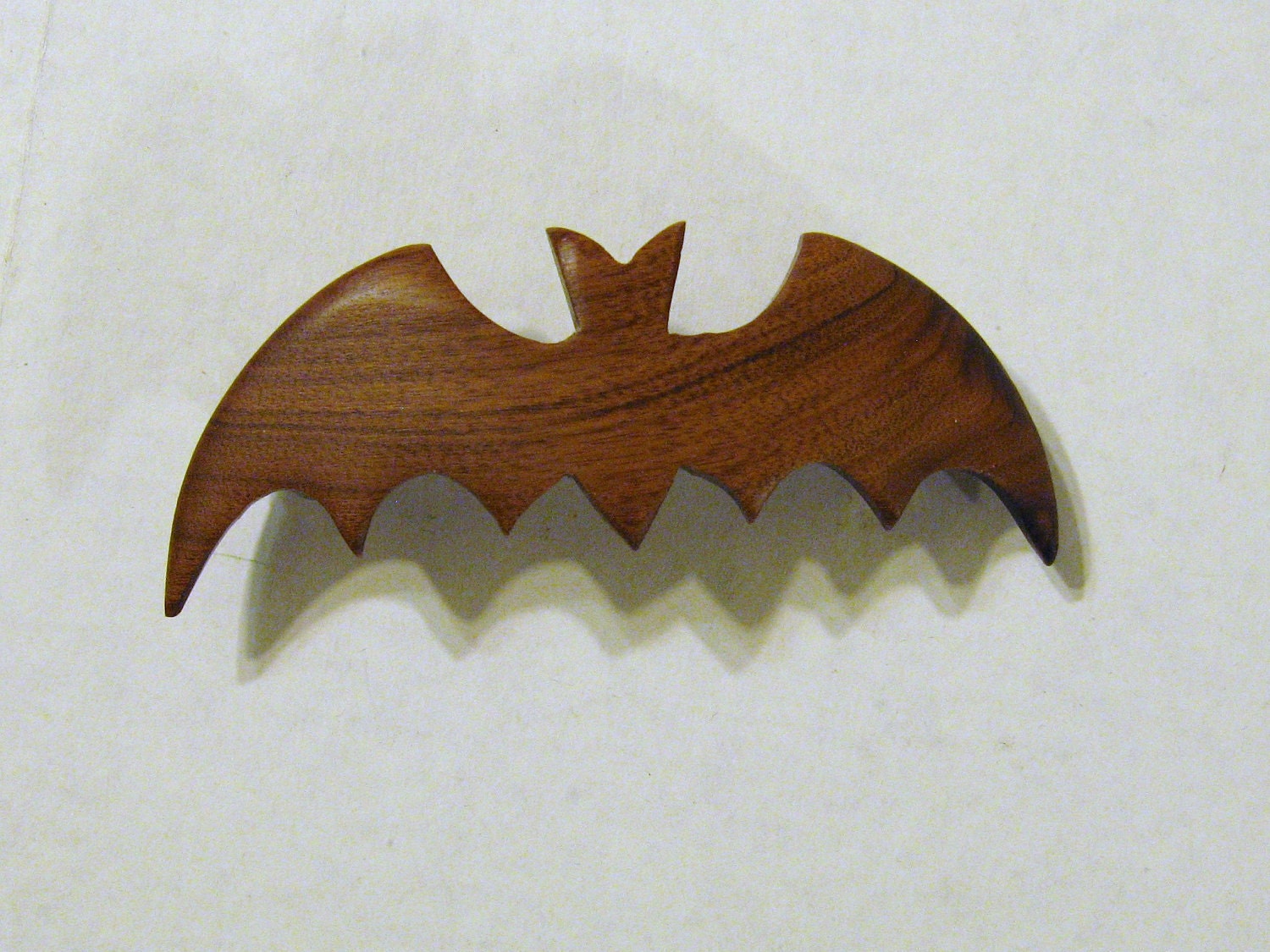 Baroque Bagheera Short Hair Stick/Shawl Pin "" $13
I like hair sticks; I also like hair sticks that don't cry out for attention. This one is made from an antiqued silver baroque bead with a copper-accented head. It's also not particularly long – just five inches or so – which I prefer in a hair stick. Gives you a bit more flexibility for styling when you have medium length hair.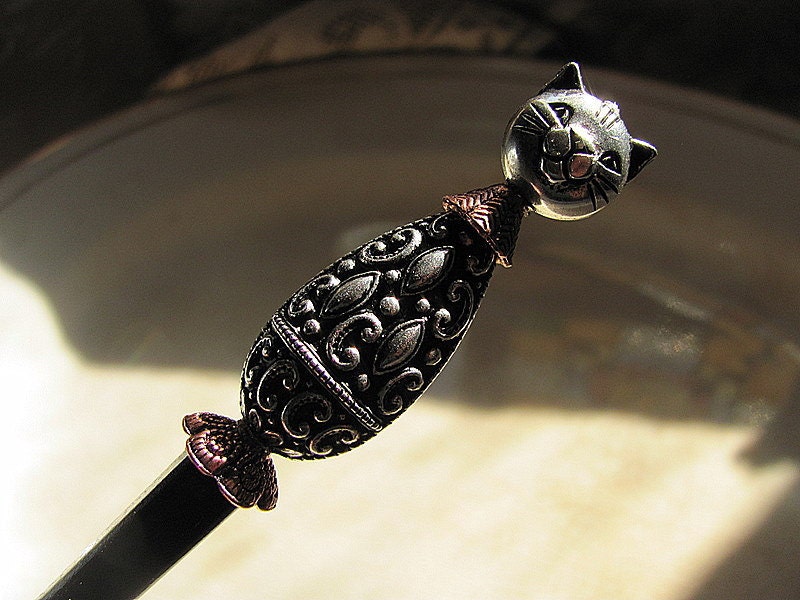 Alice in Wonderland Bottle Cap Hair Pins "" $10
Now this is a stretch for the animal-oriented theme, but I have always been fond of the Cheshire Cat, which is featured on the bottom pin. These pins are made from real bottle caps, but the seller has washed them thoroughly and sealed everything with glaze. The little bookish reader in me would love to wear these with sexy librarian glasses to a library because that's the type of person I am.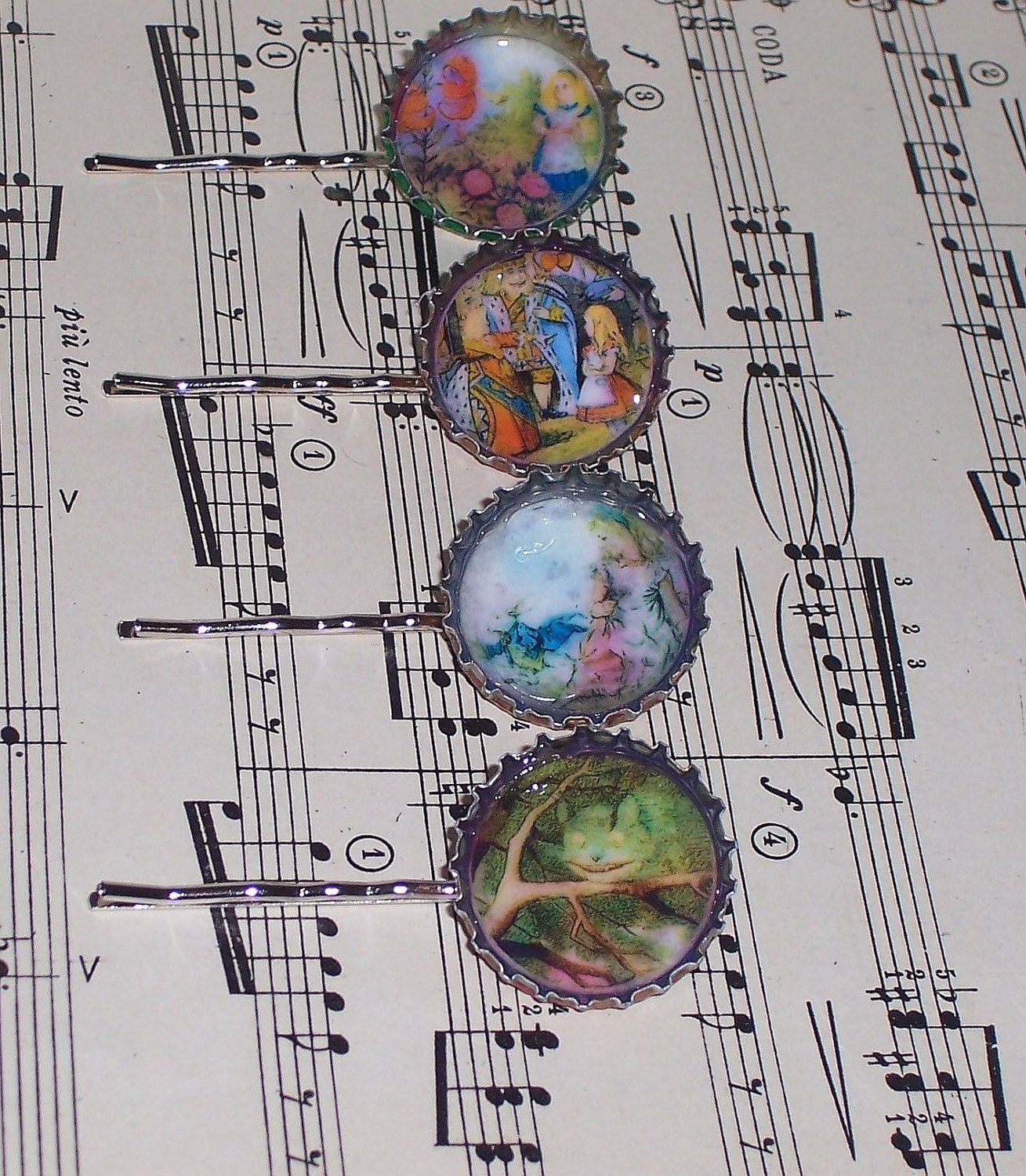 Leather Hair Barrette Featuring Dog "" $5.50
These are two tiny little hair barrettes, measuring about 2 inches in length, and I'll tell you why I like them: these sorts of clips look incredible holding back a small section of hair above a messy or tight bun. They can class up anything, ANYTHING, they touch. I especially like to use them for days when I have tight curls but want to pin them back into a mess.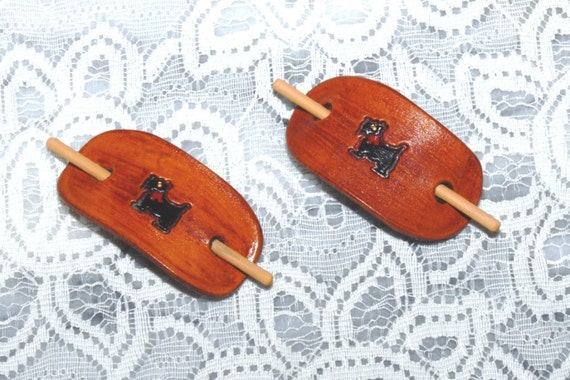 Gold Scottie Dog Hair Pin "" $14
Oh heavens: look, it's a little pricy, but this thing is adorable. I love the brass backing; I love its resemblance to the Monopoly dog; I love it manages to look a little classy. It's the sort of understated accessory that will catch the light and the eye of people who pass you on the street. I would rock this thing from dawn 'til dusk.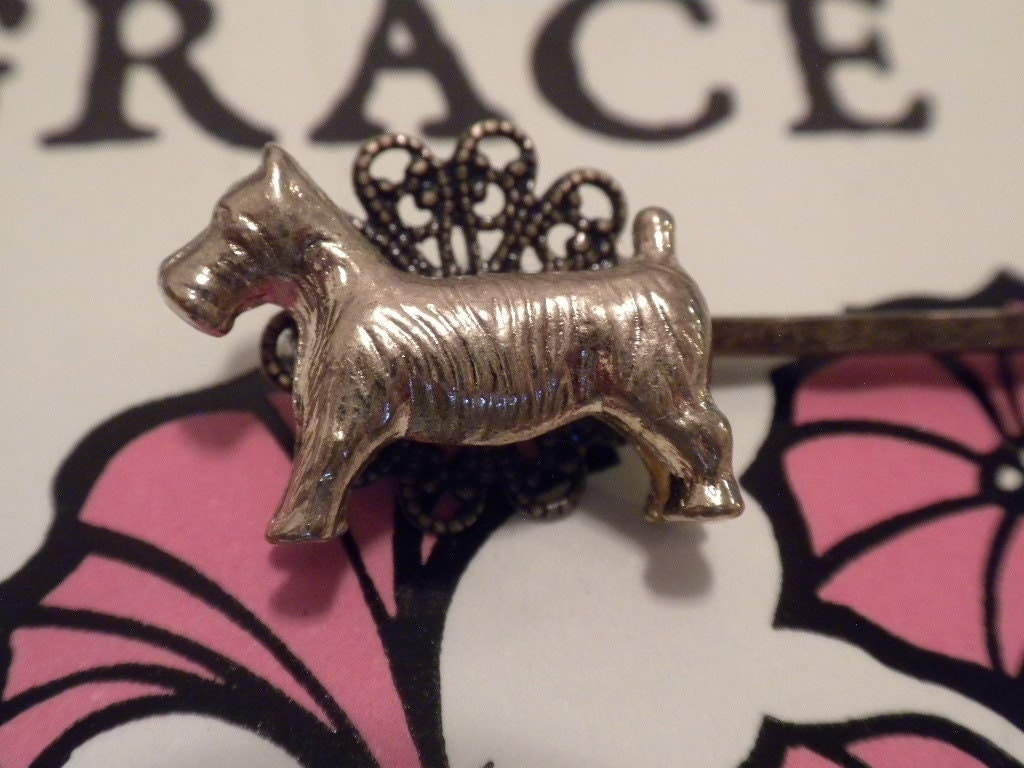 Got any Etsy animal-themed hair accessories of your own to share? Share them with us in the comments!
***Michelle Miller has received no compensation whatsoever to post or publicize these Etsy items***