Buying art has always been a "I'm making it in the real world in a financial sense" symbol for me. It shouldn't be, but it is. I've always wanted real paintings, not those IKEA prints that everyone has on their wall. Trouble is, real paintings take time, materials, and talent. And that trifecta of awesome costs a lot of money, as it should, and that's not even accounting for the mark-up of a gallery or broker. Enter Etsy.
What I love about Etsy is the opportunity to support and buy directly from artists. Because you're buying direct, you're not paying an extra $200+ to line the pocket of a gallery owner or broker (although gallery owners and art brokers do need to make their money and they do perform valuable services for those who can afford them – I have no hate, I just can't afford them). I've collected a few real finds for you today to peruse. Some are real, honest-to-goodness paintings; others are lovely prints direct from the artist that most of us can afford without going hungry for a month or two. Enjoy!
Typography Hummingbird Print "" $15
We're bookish folk around Persephone Magazine, no doubt about it. And what could be more fitting for a study or a living room than something that encapsulates our bookish experiences so perfectly? The price is right, the artist has excellent prints and paintings, and you should feel very, very good about browsing the store.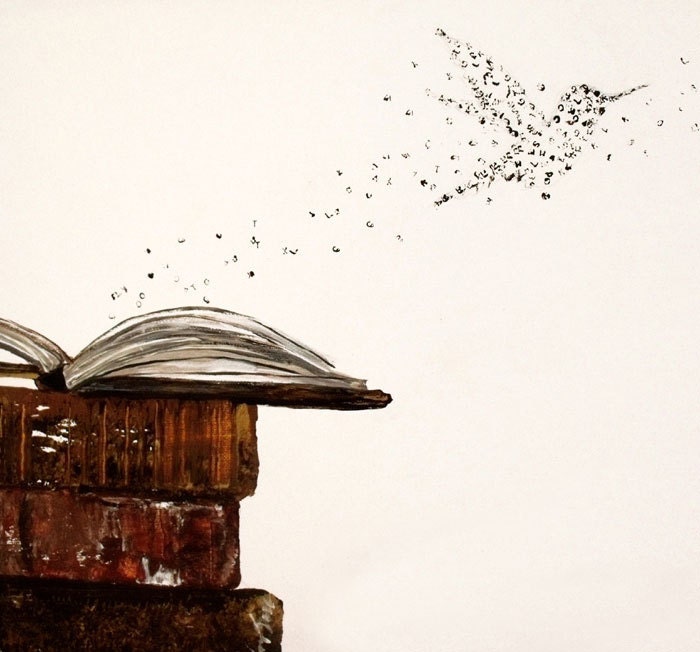 Coral Explosion "" $200
I'm a big fan of just about anything that has a pop of red, and when I see a pop of red that also happens to be a tree, well – I'm sold. If I hadn't already expended my budget of Art Monies I Should Have Used to Pay Down My Student Loans, I would have gotten this one and put it right on my bedroom wall, which is turqoise and would have looked wonderful with this palette of colors.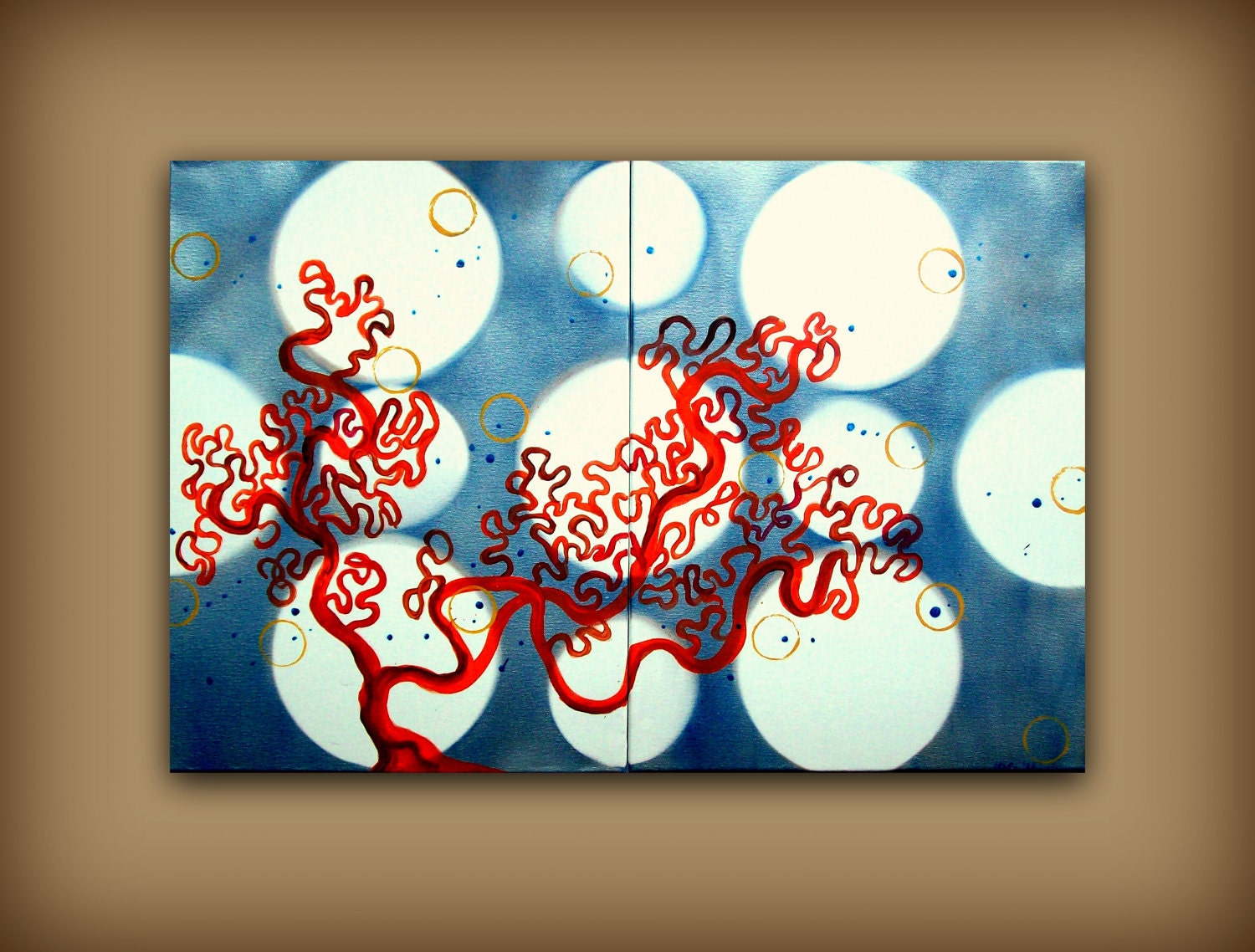 Albrecht Durer Mixed-Media Screenprint "" $35
Call me a nerd, but I find this reference, which you will have to explain to everyone who sees this painting, divine. I love the colors, the lines, the moody background. I want to hang this in my office so I can look like I have good taste AND I'm smart!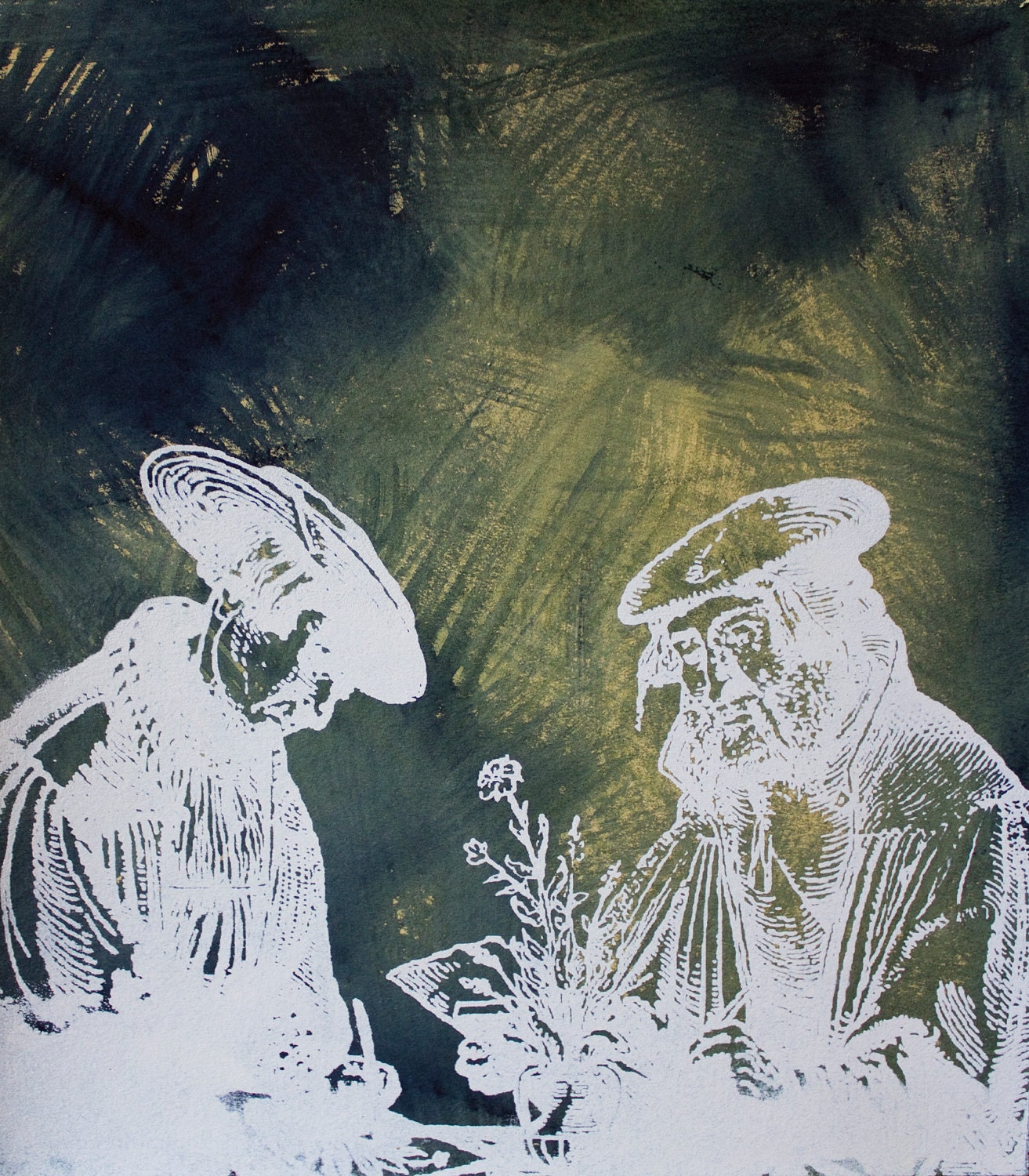 Stirred Seas Painting "" $285
I just want to curl up in front of this painting in a cozy chair and zone out for a few hours. Looking at it is instant stress relief. This is on my shortlist, for sure. Over my bed? My dining table? In my bathroom? In the office? I can't think of a place this wouldn't be perfect.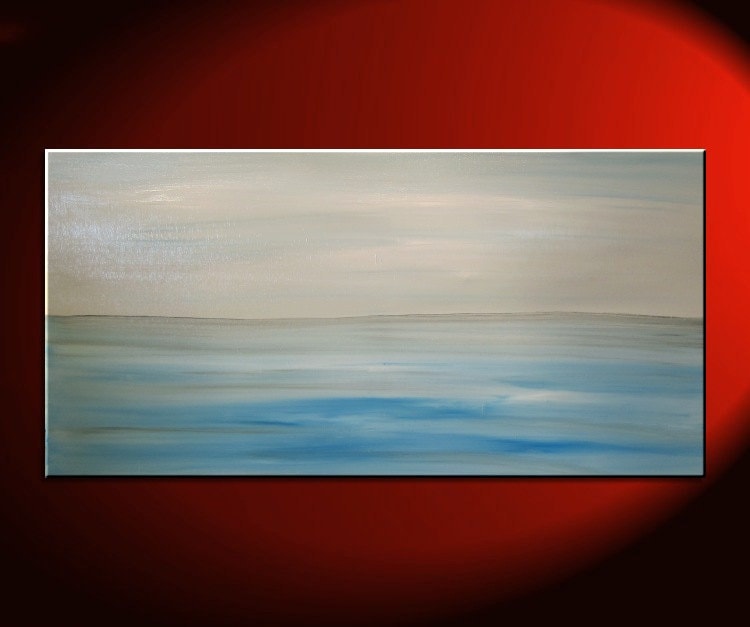 In the Garden Print "" $19
Remember what I said about pops of red color? Well, here we are again. I love the unbridled celebration of woman that this pic is. The flower itself is beautiful (what tulip isn't?), but the so is overall color palette. Soft blues, bright red, white, with little touches of pink? You bet! This seller also offers to frame it for buyers.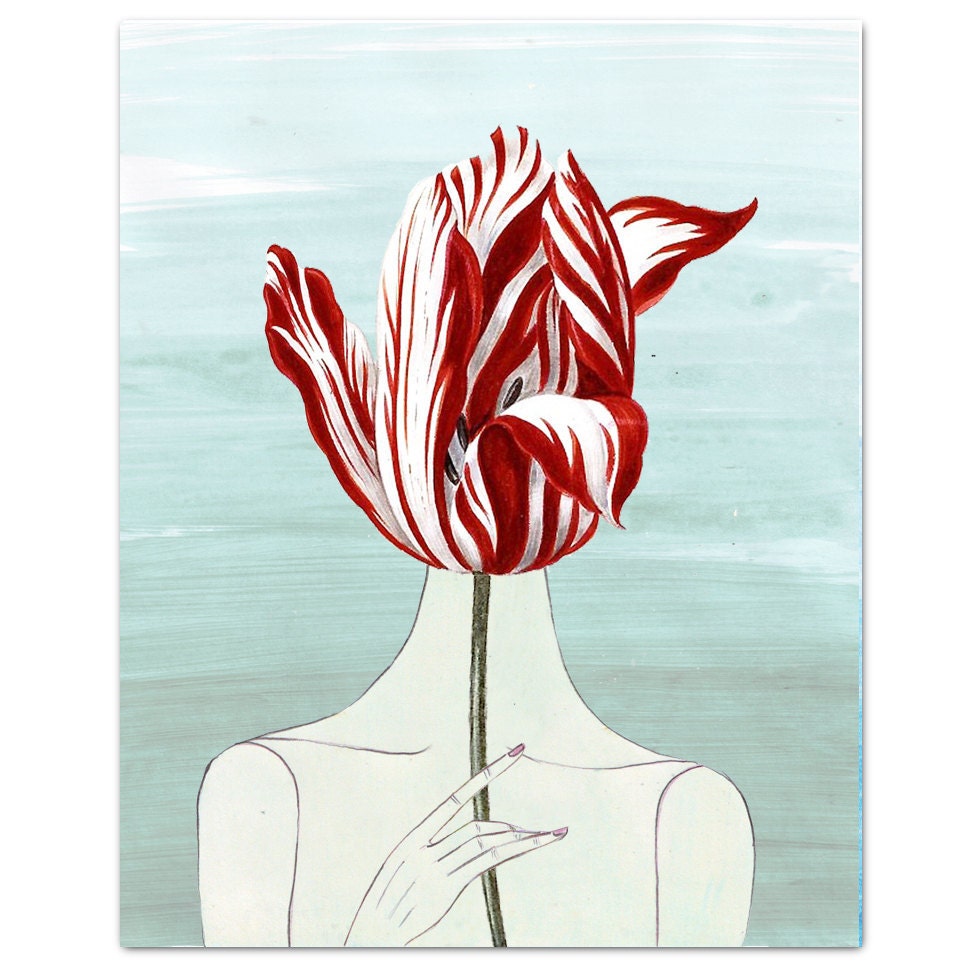 Indian Summer Painting "" $360
First, the texture caught my eye, then the bright bursts of yellow, and then the overwhelming memory of Boston in fall. I live in Washington State in the United States, and we don't have much in the way of deciduous trees around here. But Boston? New England in general? They have falls that truly catch in your throat and make your eyes well up at the sight. This painting brings me there.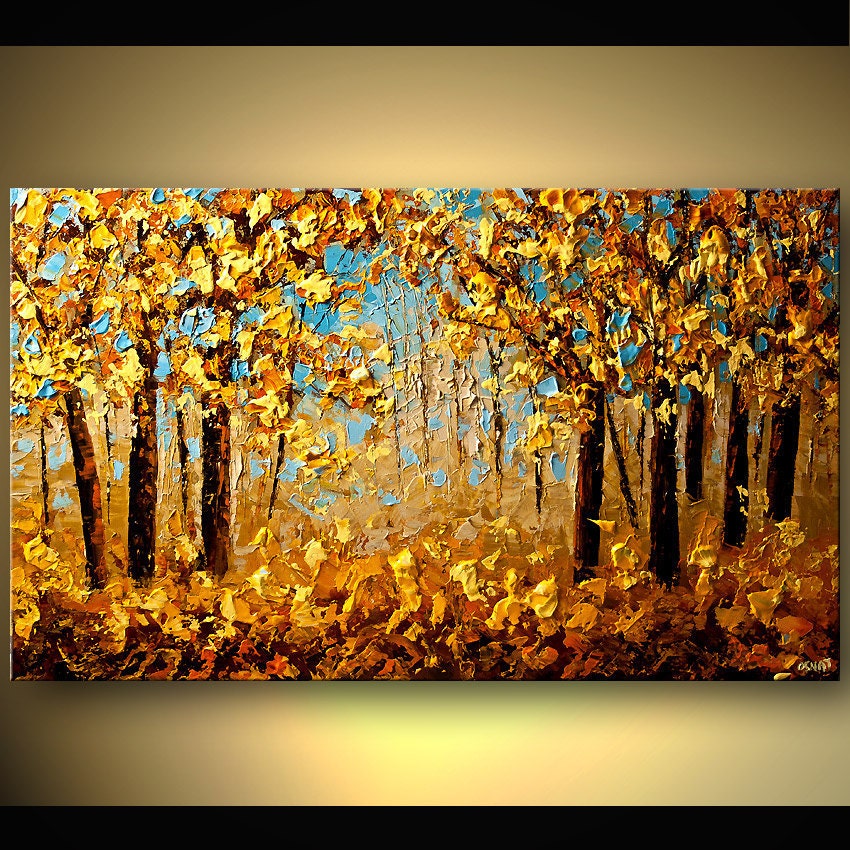 Range Pigeon Print "" $8.95
High on my list of Things I Love is dictionaries, colorful birds, and France. This beautiful print puts them all together in one place. I cannot even tell you all the places I want to hang this and how many conversations I know it would inspire. According to the seller, the image of the pigeon comes from an antique encyclopedia, and the pages of the dictionary come from a 1928 edition. If you love this one, you should look at the peacock one, too!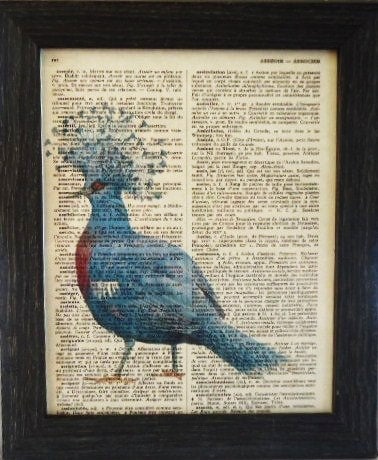 Have any of your own Etsy finds you'd like to share? Do so here!
***Michelle Miller has received no compensation whatsoever to post or publicize these Etsy items***
Ads That Don't Suck
P-mag is proud to be sponsored by our wonderful advertisers, including Angry Owl Studio.