Unsurprisingly, the theme of today's post is hawt jewelry, or more specifically, jewelry made in high heat – think glassmaking and metalworking. I've been so stoked to do this post for a while because this type of jewelry is among my favorite, and the product of this artisan labor is always original. Your glass flower necklace will be the only one of its kind to look the way that it does, and in this highly commercialized and mass-produced world of ours, that's no small trait.
COAL Silk Wrap Bracelet Lampwork Glass Bead "" $19.75
This is the sort of bracelet I would love to wear when I'm out running errands or browsing the Farmer's Market I totally I wish I had in my area. It's low key and the glass bead is beautiful and original.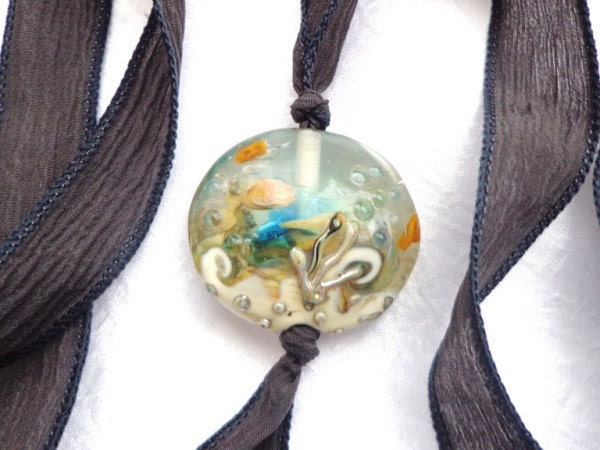 Blue and White Twist Marble Pendant "" $15
Disclosure: this item is made by one of Persephone Magazine's very own staff members, and ain't it pretty? I'm not typically for touting the work of friends and family, but I'm making an exception in this case because she doesn't need my help selling her work. It sells itself. I recently purchased a necklace for my mother; it was a red glass flower suspended in a drop of clear glass. My next purchase will probably be this pendant or one like it; I have a serious addiction to glass jewelry!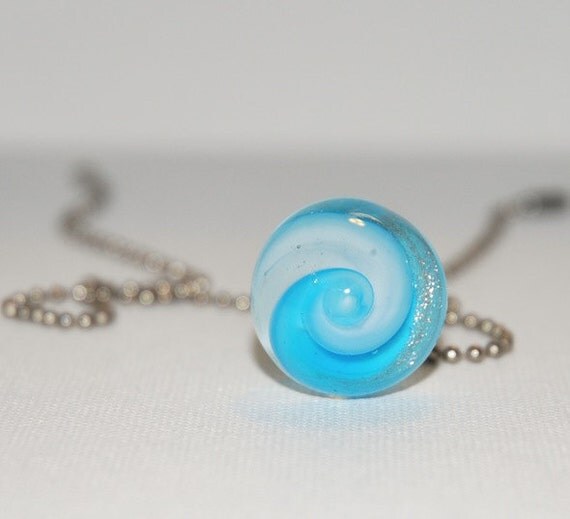 Noir-Striped Agate Copper Pendant "" $189
Now, that price tag is a little steep for me, I'll admit. In fact, it's way too steep. But, seeing as  I love few things more than beautiful copper jewelry, I might just drop a hint to a certain significant other that such would make the ideal gift come a certain big anniversary, which he should start saving for this very instant. (I'm saving to buy him a video card; shhhhh…don't tell him!) Even if we can't all afford a piece of jewelry like this every day or even every year, I think we can all agree that it's lovely to admire.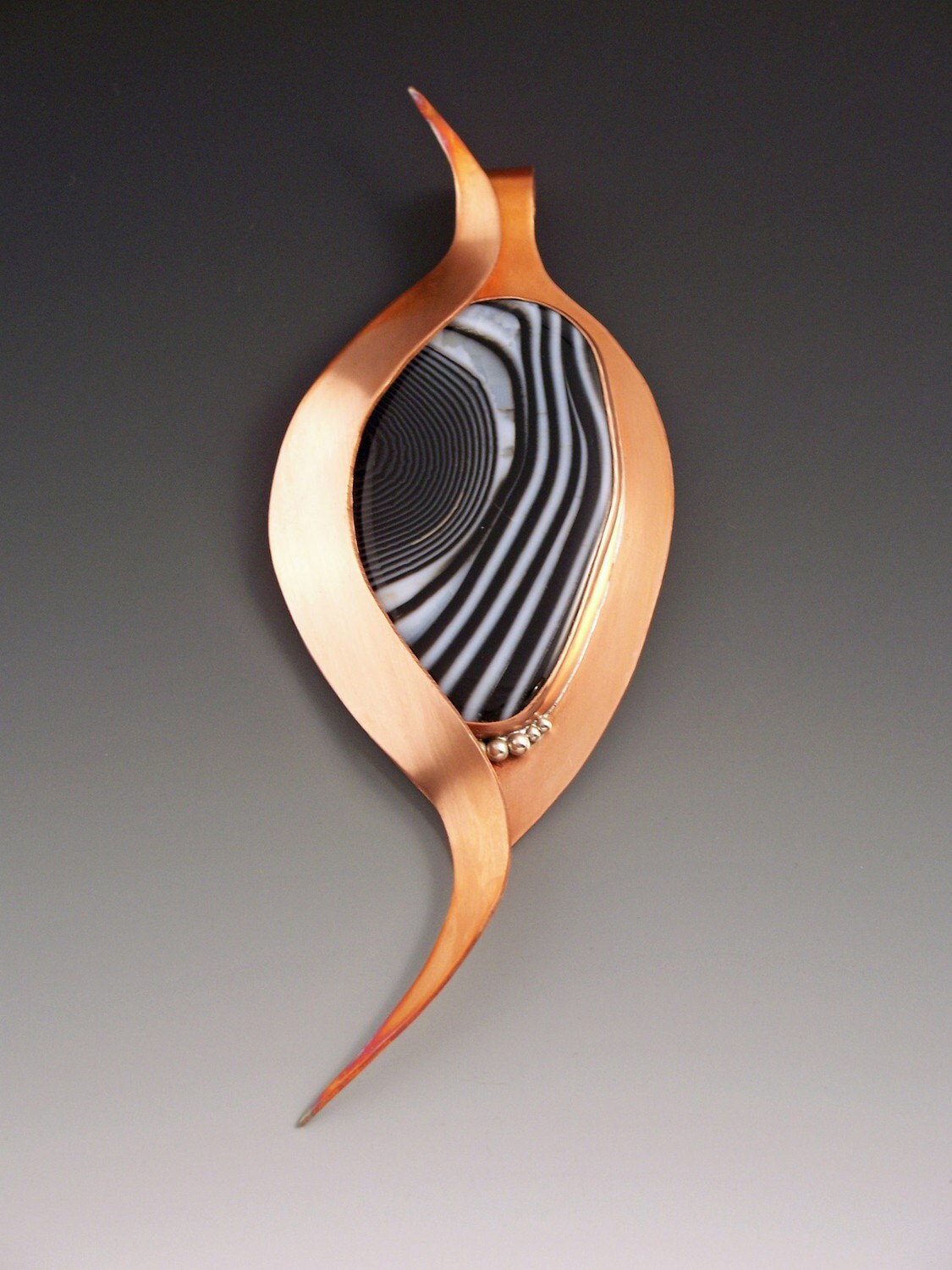 Drama Queen Mixed Metal Flower Ring "" $58
I love me a creative ring, especially one that has character and interesting shapes and colors. For this reason, something has always struck me about non-precious metals. They aren't trying to be fancy or ornate; they don't capture merely the beautiful side of what they're representing. Instead, they bring together the ugly, the earthy, the simple, and the sophisticated components. That's what I love about this ring here.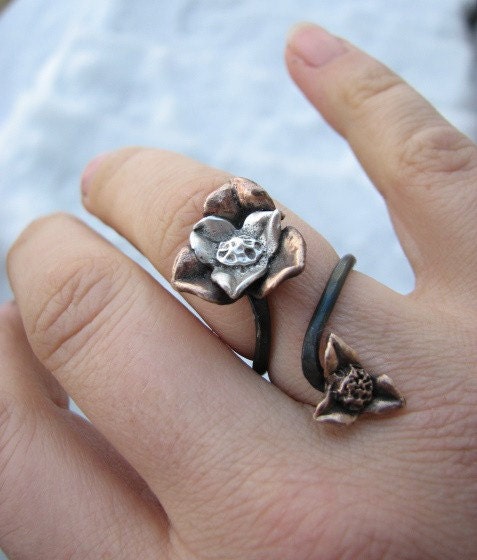 Tree of Happiness Pendant (Polymer Clay) "" $22
I can see wearing this with a chic white blouse to help tone down or bring some character to my business outfit. It's got a splash of eye-catching color, a simple and beautiful design, and enough heft not to get lost in the folds of the blouse. And the price is right, too!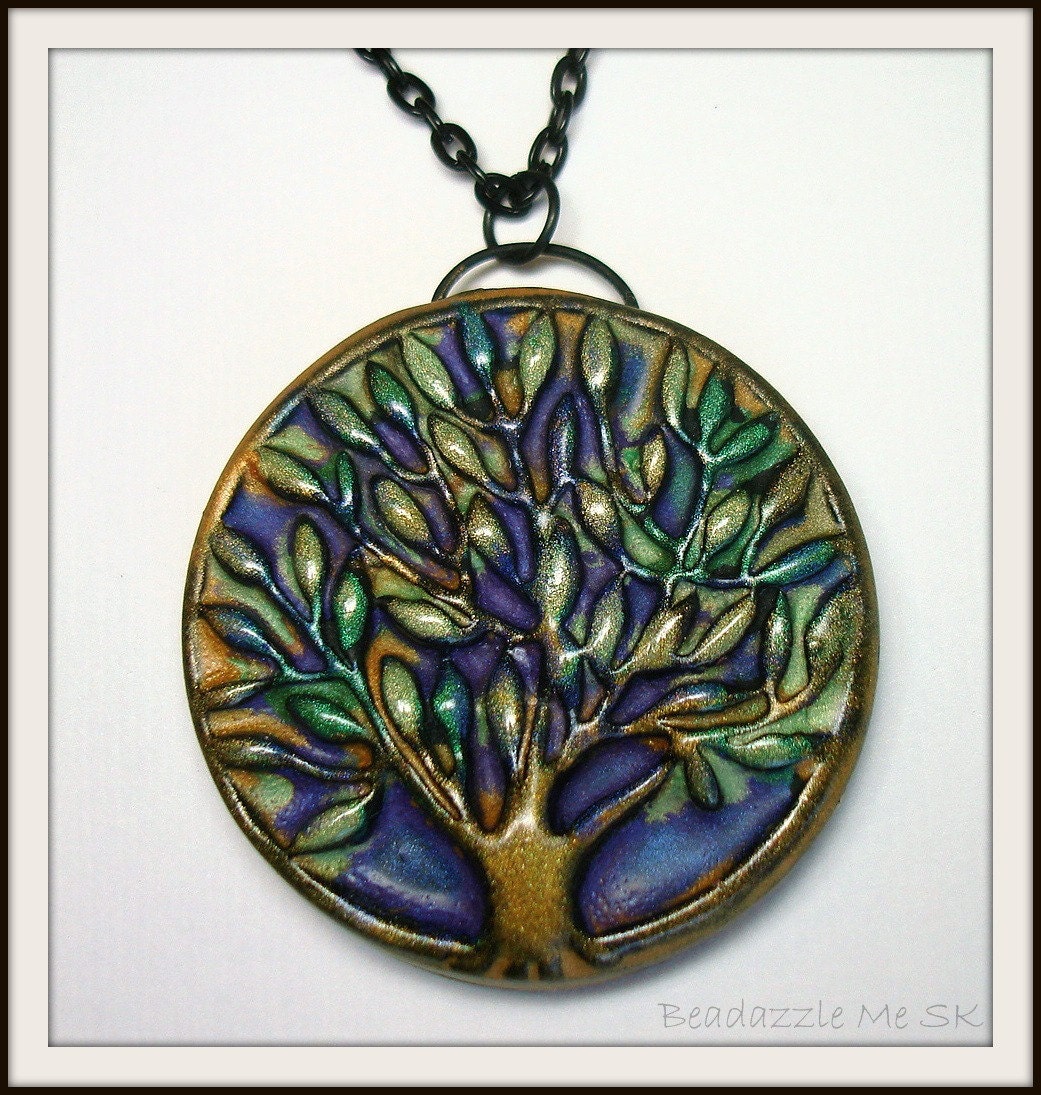 Handmade Lampwork Beads Monet Creeky Beads "" $63
The colors are perfect, and while I'm not sure if texture is the right word to use here, I'm going to use it anyway and say that the texture seems perfect, too. It's a gorgeous array of metal and glass, two of my favorite mediums for jewelry, and I can't get enough. I can see wearing this to dress up t-shirt and jeans, or letting it pull focus with my little black dress (which is buried deep, deep in my closet somewhere but which I might resurrect just to do this jewelry justice).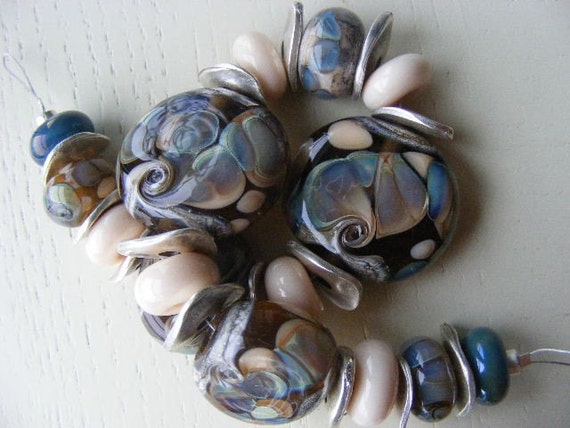 What do you think of these finds? Did you make some pretty amazing Etsy finds yourself recently? Tell us about it in the comments!
---
Ads That Don't Suck
This post and other content here on P-mag is brought to you thanks to the generous payments of advertisers like Angry Owl Studio. It's run by our own Sara B. and has lots of beautiful items to make your neck feel pretty.