This post brought to you by ALPO® Brand Dog Food. All opinions are 100% mine.
Persephone Magazine is honored to partner with ALPO® in another sponsored post. 
We love pets at P-mag. If we were to hold a parade featuring all the editors' and writers' cats and dogs, we would be entertained for hours. As pet lovers, we know how important it is to make sure our furry friends stay healthy. To keep them at their best, we give them lots of play time, lots of affection, and a balanced diet high in protein and essential vitamins and nutrients. Products like ALPO®'s Chop House make that last part easy for human pet friends, and delicious for the dogs who love us.
I asked several of the Persephone team to share videos and vines of their beloved puppehs eating ALPO®, and we can trust their opinions; Persephone dogs, like Persephone people, have excellent taste.
To learn a little more about ALPO®'s variety of tasty meals for your four-legged friends, check out this link:
Please also visit ALPO®'s Instagram and Facebook fan pages, for lots of photos of other ALPO® dogs being adorable.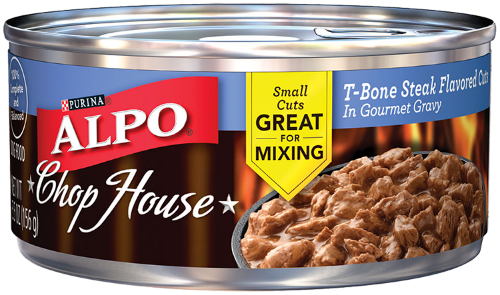 Here's Savannah's friend Molly, enjoying a bit of Chop House Filet Mignon mixed with some of her favorite kibble.
And another view of Molly. Savannah reports that Molly gives her meal five tail wags, the highest of canine compliments. 
As you can see, Molly has licked every trace of ALPO® from the bowl.
Meanwhile, three of Laura's beautiful, fuzzy, amazing friends were so energized after their ALPO® Chop House chicken meal, they decided to show off a little for you.
Readers, consider grabbing a can of ALPO® home for your favorite canine. The happy, healthy Persephone dogs heartily endorse it.